Danish Royals – like most international families – Christmas has to be shared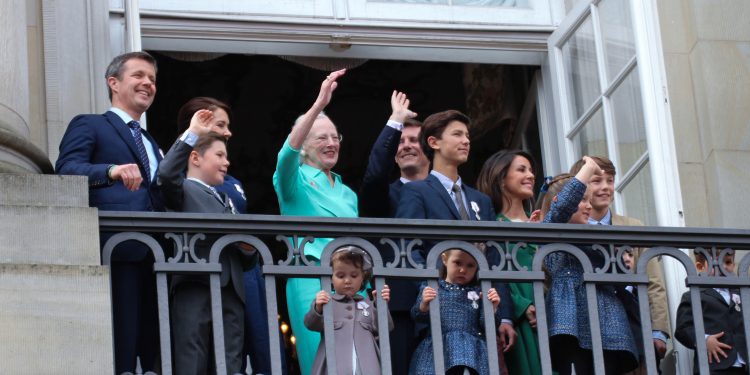 This year the Danish Royal family will be celebrating Christmas apart, some in Denmark, others down under.
By Bente D. Knudsen
The article continues below.
Expats with families across the globe are used to it – every year Christmas can be a puzzle to decide who goes where with whom.
For the Danish royal family with ties to both France and Australia, every other year Christmas splits them up.
Danish Queen Margrethe will be spending Christmas in Aarhus at Marselisborg Castle with Prince Henrik, so the Royal House announces.
Marselisborg Slot is one of only two castles owned personally by the Queen and was given to the royal couple in 1967 as a present from the Queen's father, the late King Frederik IX.
Queen Margrethe and Prince Henrik have spent Christmas here many times, last year together with the whole family where they were surrounded by their eight grandchildren.
The article continues below.
However, with growing children, the Danish Crown Prince Couple seem to have decided to spend Christmas in Australia, where Crown Princess Mary's family lives, every other year.
The Royal House has announced that Crown Prince Frederik and Crown Princess Mary will be spending Christmas 2017 with the Crown Princess's family, enjoying the Australian summer in December together with their four children.
Last time the whole Crown Prince family was in Australia was in December 2015, when they spent Christmas and several weeks in Australia travelling with Crown Princess Mary's father.
The Queen's second son, Prince Joachim and his wife Princess Marie, will also be spending Christmas abroad this year together with their two children. Princess Marie has her family in France, however the Royal House has not disclosed their Christmas whereabouts.
Prince Joachim's sons from his first marriage, Prince Nicolai and Prince Felix, will be spending Christmas with their mother Countess Alexandra of Fredriksborg.