Do you dream of setting up your own business? Be inspired by Imarit.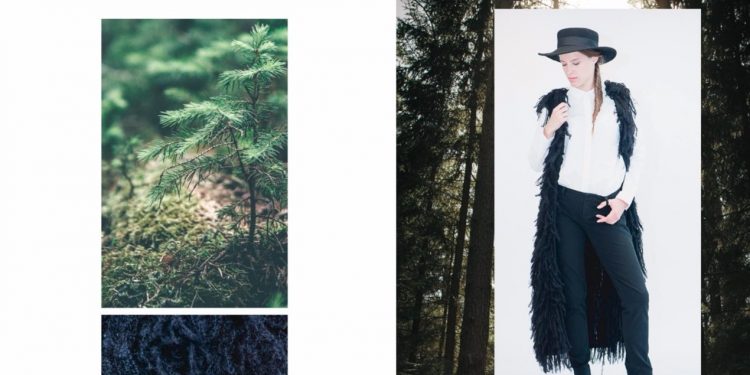 "My inspiration came from the fact that I am constantly focusing on how I can keep warm in Denmark," says founder of Imarit, Mayra Navarrete.
By Bente D. Knudsen
The article continues below.
Originally from Latin America, Mayra moved to Denmark in 2014 after spending more than seven years in India.
She loves being in Copenhagen, where she lives close to the sea with her German partner, and they both enjoy the easy and much more calm lifestyle compared to crowded bustling and noisy India.
However, being used to a very different climate (read warmer) has made her painfully aware of the need to dress with a mind to the ever changing weather, and much lower temperatures.
"You keep saying it gets warmer in the summer," she says during the interview. "But there is no summer! I dress warmly during nine months and a bit less warmly during three."
The article continues below.
As she found other expats with the same issues – how to stay warm, she was inspired to use her background and knowledge of the talented artisans of the Andes and the amazing powers of the Alpaca wool.
She decided to create her own brand of warm and stylish women's fashion. After extensive travels to the Andes and work with local artisans, she is proud to present her first collection under the brand IMARIT at a catwalk event sponsored amongst other by the Danish women's organisation Kvinfo.
Since 2002 KVINFO's mentor network has helped more than 4,000 women of different nationalities to establish themselves in Denmark, either by finding a new professional employment or by following their entrepreneurial dream of starting their own business.
On Thursday 14th December from 17:00 to 19:00 the vast collection of jackets, cardigans, vests, pullovers and sweaters, all made from the finest sustainable Alpaca wool, are presented at the Catwalk event at the offices of Rainmaking Loft.
The article continues below.
Present at the event for a talk about entrepreneurship will also be the successful Danish start-up "Queen" Natasha Friis Saxberg. She will share her vast experience and give her best tips and pep-talk to all who dream of starting their own business.
The event is free of charge but sign-up is requested by sending a mail to beatriz.hernandez@kvinfo.dk
The location of the venue on Holmen in Copenhagen, an area where parking is not easy, so the organisers are recommending using public transportation by taking the bus 9A to Gallionsvej/Opera –or Danish style – your bicycle.
Venue: The offices of Rainmaking Loft at Danneskiold-Samsøes Allé 41, 1434 København K