Ever Seen a Dancing Cow? Join the "Øko-dag" on Sunday 23 April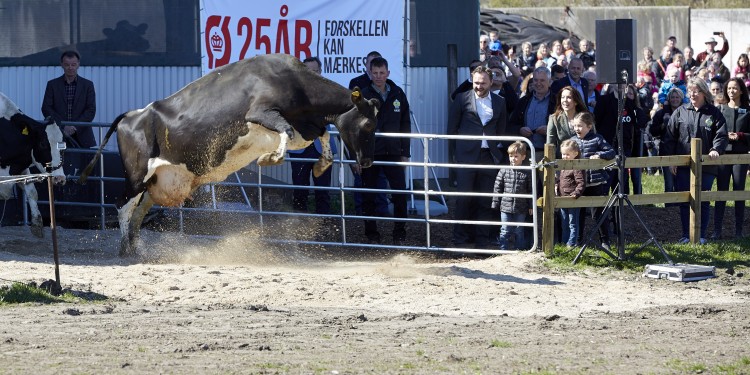 Spring is in the air… and in the stables too. Organic milk producing farmers all over Denmark are setting out their cows to pasture. And the cows are literally dancing out as they get all excited and frisky by the air, the sun and the smell of spring as they come out of their stables after the winter months spent inside.  
By Inger Stokkink Pictures: Private, Økologisk Landsforening 
On Sunday 23 April at exactly 12:00, organic farmers all over Denmark celebrate økodag, organic produce day. They are also letting their cows dance – and you can be there to witness this astonishing moment.
Being put out to pasture during the summer months, feeling the fresh air in their nostrils and the green grass under their hooves is not something all Danish cows get to enjoy. However, if they are producing organic milk, then they do.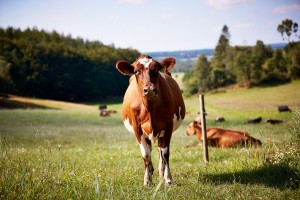 Weather permitting the organic farmers let their cows out to pasture from April until November.
During the summer months all of them have to be outdoors, whereas only 16 percent of the non-organic milk producing cows are let out according to Økodag. 
To celebrate that it is time for them to be "let out" of their stables, organic milk farmers all over Denmark mark the event by opening their farms to the public.
In 2016 more than 247,000 Danes put on their rubber boots and spent a day with the cows.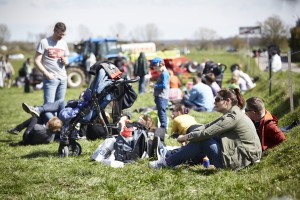 At the farms you can taste organic produce and learn more about life as an organic farmer.
Bring a picnic, put on your rubber boots and go early to avoid getting stuck in traffic jams – or choose the farms further from large cities, as they generally have fewer visitors.
Your dog is not well-come though.
The site www.okodag.dk has a map of Denmark which shows all the farms participating, and you can  find a farm to visit here. Look for "Find en gård nær dig", click and a map of Denmark opens with the farmer's locations.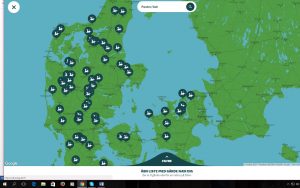 The official opening hours are from 10:00 to 14:00 but they recommend that you check if the farm you have chosen has other opening hours.
However, they all open the stable doors at 12:00 to let out the cows at the same time.
If you have never been to an organic farm, nor seen dancing cows – you are in for a fun day!
Here are cows dancing in Djursland.