Find a J-DAY bar near you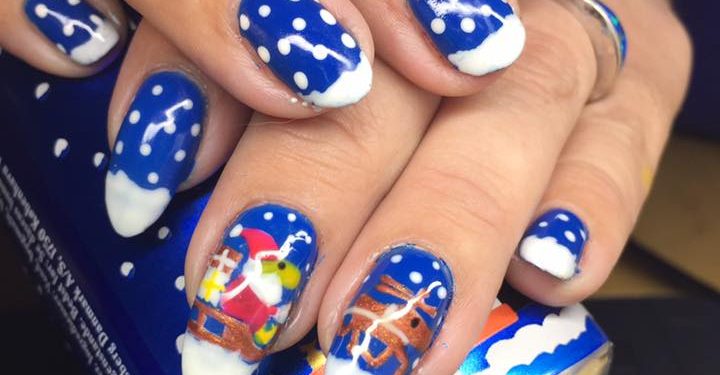 Friday 2 November is J day, the Christmas beer day. At exactly 20:59, to be more precis, you can take part in this fun tradition, at first launched by TUBORG in the 1990's.
The article continues below.
By Bente D. Knudsen    Picture:  Courtesy of Natalia Kure
The J-dag stands for Julebryg.
It's a festive day, and all over the country, Tuborg's nissegirls and boys drive around and make sure that Tuborg Christmas beer is in abundant supply.
On this day, and until sold out (beginning of January), you can buy Julebryg in all of the Danish retail outlets and in a large number of bars, restaurants and coffee houses normally serving beer.
When I was a student, the J day was always the first Thursday in November – much to the annoyance of schools and universities. As you can imagine, Friday was not a good day to be a teacher!
In recent years the breweries have been obliged to change it to the first Friday of November to reduce the public disturbance caused by the party day it is.
If you are going out on the 2 November, maybe select, or avoid, the outlets that participate in the special Tuborg J day event (depending on your actual party mood).
And if you take any public transport late at night, be prepared for happy, maybe even tipsy passengers on their way home.
The article continues below.
Here the official list of Tuborg participating J day outlets for all of Denmark.
COPENHAGEN AND SUBURBS
København K:
Det Elektriske Hjørne
The Moose
Wessels Kro
BARkowski Aps
Cafe Munk
Floss
Miami Cafe & Bar
The Globe
Guldhornene, København
Masken Bar og Cafe ApS
Jailhouse CPH / Born 12
Kiss Kiss Gay Club
Never Mind Nightclub
Cosy Bar ApS
Cucaracha Bar
Tørst Bar
Aloha Beach Bar
Stereo Bar, Vestergade
Sjus Bar
Stereo Bar, Gothersgade
Mini Bar / Ibiza Bar
Farfar
Alpehytten
Basement Bar
Borgerkroen
Mc Joys
Tyrolia
Victoria PUB
Ys Cocktail Bar
The Dubliner 2
The Dubliner
Kongens Bar
Nørreport Bodega
Jagtstuen
Funch
Heidis Bier Bar, København
Den Glade Gris
LA Tequila Bar, København
Danhostel CPH Downtown
Southern Cross Pub
Drop in
The Drunken Flamingo, København
Nemoland
Kanal Bodega
Sofiekælderen
Lunas Diner, København K
Generator
Natcafeen
Ida Davidsen
Café Salonen
Tryk Bar
København N + NV:
Klovnens Bodega
Western Bar Diligencen
Understellet
Det Rene Glas
Nørre Bodega
Cafe Heimdal
Cafe Tjili Pop
Toro Bar
Cafeen Funke
Kattens Kælder
Temple Bar
Bip Bip Bar
Cafe Castro
Café Stefanshus
Cafe Fuglereden
Baren RHK
København V:
Cafe Obelix
Zeppelin Cph
Larsens Plaz
The Shamrock Inn
GAY Cph
Oscar Bar og Cafe ApS
Scottish Pub
Old Irish Pub, Vesterbrogade
Jernbanecafeen
Cafe Pinden
Axelborg
Cafe Skammekrogen
Cafe Guldregn
Bobs Hytte
Cafe Sommersted
Grotten
Pub & Sport
Cafe Høegs
Rosie McGees
The Old English Pub
Cafe Ludvigsen
Kennedys
Halmtorvet 9
Professions Højskolen
København Ø:
Chevys
Cafe Hermod
Cafe Samsø
Lumskebuksen
København S + SV:
Cafe Langebro
Cafe Femøren
Kareten
Under Elmene
Jaguar Bodega
Cafe Josephine
Old Irish Amager
Fairplay
Gorms Kro
Cafe Engholm
Cafe FremForAlt
The article continues below.
Frederiksberg:
Frederik VI
Landbohøjskolen
Cafe Bartof
London Pub, Frederiksberg
Old Irish Pub, Smallegade
Cafe Viggo
Alleenberg
Nynnes Bar
Sekseren
Domhuset
Bartof Station
Cafe Francke
Det Gamle Posthus
Vintønden
Café Moccador
Rødovre + Hvidovre + Brønshøj:
Carls Old Inn
Nekudemus
Cafe Victoria
Cafe Claudio
Café Dig & Mig
Café Bobby
Destilleriet
Vi Ses Hos Berg
Gerts Vinstue
Valby + Vanløse:
Mølle Cafeen
Cafe Cire
Nanok Bar
Cafe Ålholm Bodega
Snoopy Bodega
Kastrup:
Oksen
Bodega Papillon
Scott In
Bredager
Air Pub
Fasan Pub
Hellerup + Kongens Lyngby + Gentofte:
Cap-Over
The Old Irish Pub, Lyngby
Fortun Bodega
Dilligensen
Helsingør + Charlottenlund + Rungsted:
Værtshuset Sankt Peder
Skovshoved Kro
Bryggerhesten
ZEALAND AND BORNHOLM
Rungsted and Helsingør:
Rungsted Kro
Værftets Marked
Københavneren
Gæstgivergården
The Old Irish Pub, Helsingør
Skum
Glostrup + Vallensbæk:
Albertslund Sport Pub
City Pub Albertslund
Glostrup Bodega
Scotch Pub
John Butchers Pub
Køge:
Hugos Vinkælder
Richters
Cafe O Flanagans
Ibsens Pub og Vinbar
The Old Irish Pub, Køge
Roskilde:
Charlie Chaplin
Roskilde Bodega
Georges Bodega
Ruder Konge
Kloster Kælderen
Gustav Wieds Vinstue
Garbos
Dansebar
SOHO – Musikbaren anno 2016
Ringsted + Hedehusene:
City bar
Skema
Baghuset Valdes
Felix
Piraten
Bykroen
Kalundborg + Køge+ Eskebjerg:
Shooters Nightclub (Next)
Kings Pub
Old Irish Pub Køge
Ibsens Pub og Vinbar
Cafe La Fontaine
Hugos Vinkælder
Cafe O Flanagans ApS
Slap A
Rusti Bodega
Slagelse + Holbæk:
The Old Irish Pub, Slagelse
Gammeltorv
Rosen Bodega
Soho
The Old Irish Pub, Holbæk
All-In
Bryghuset No 5
Landgreven
Harlekin & Hytten
Cafe Svanen Klarskov
Næstved:
Slukefter Pub
Humle
The Old Irish Pub, Næstved
Smil
Step Inn
Sepps
The Beach
Underhuset Bodega
 BORNHOLM
Cafe Værftet
Hut Li Hut
Pilen
Restaurant 3760
Grand Games Pub
Svaneke Bodega
Den Gyldne Hane
Hit'en
Buddha Bar
SOUTHERN DENMARK
Odense
Restaurant Carlsens Kvarter
Wienerstuen
W
Bar Rar
The Australian Bar, Odense
The Old Irish Pub Odense
Boogie Dance Cafe Odense C
Bowl n Fun, Odense
Restaurant Tårnet Odense C
Mål og Skåål
Rasmus Rask Kollegiet Odense V
Bondestuen
Billard 93 Odense C
Tingstedet
CENTER BISTRO ODENSE
Kansas City
Vognhjulet Skibhusvej
Ungarsk Vinstue
Slotskroen
Heidis Bier Bar, Odense
Sir Club
Ryans of Odense
Arkadecafeen
Bar Raa
Andersens Bodega
Fredagsbaren Beerbox
LA Tequila Bar, Odense
Aya Club
Cafe Kræz
Amy's bar & Winehouse
Camaro
Cafe Vivaldi Odense
Froggys Café
Cafe Cuckoo's Nest
PåTaget
Svendborg
Kahytten Svendborg
Den Blå Gård Svendborg
Grønne post
Bowl n Fun, SVENDBORG
Børsen Svendborg
Heidis Bier Bar, Svendborg
Crazy Daisy, Svendborg
Middelfart + Fredericia
Kolibrien
Erritsø Bodega
Urbania Street Food
Den Engelske
Casino Bodega Fredericia
Cafe Axel
The Old Irish Pub, Fredericia
Kolding 
Cafe Eiffel
Cafe Razz
The Mokka Cafe
You'll Never Walk Alone Kolding
Zwei Grosse Bier Bar, Kolding
The Old Irish Pub, Kolding
Jernbanecafé
Skræddergården
Sønderborg
Heidis Bier Bar, Sønderborg
Marcellos Sønderborg
Kontoret, Sønderborg
Viking
Cafe Ib Rene Cairo
Fox&Hounds
Bobs Bier Bar
Buddy Holly Sønderborg
Esbjerg
Stalden
Street Food Esbjerg
The Old Irish Pub, Esbjerg
Kasket Karl
Skræddergården
Undergrund
Posthuset
Cafe Chr.IX – Marcello
Restaurant Dronning Louise
Vejle
Tartan Pub Vejle
Ølstuen
Lumskebugten
Eskes ApS
Luckys Sports Bar
Charlys Pub
Zwei Grosse Bier Bar, Vejle
TemaBar
MIDDLE OF JUTLAND AND AARHUS
Århus
Peder Wessel
Hjorten
Værtshuset
Annalises Bar
Cafe Aarhus
Harmonien
Vennelyst Bodega
El Loco
Jacob Skomager
Hunters Pub
Den Hvide hest
Central Bar
Søren Bruun
Rest. Butler bar
Agners Bodega
Heidis Bier bar, Aarhus
Guldhornene, Aarhus
PV Kaffe & Cocktails
Barsmil
Pipes
Naked Ape
Cross Café
China Wok house
Cafe Jorden
Cafe Smagløs
Lava
Casino Bar
Teaterkatten
Tir Na Nog, Tap Room
Tir Na Nog, Merchant Room
Oops
Bro Cafeen
Flintstone
Vinstuen
Peter Gift
Pubben
Hos Anders
Den Gyldne Kro
The Golden Lion
Baren.dk
Studenternes Hus Cafeen
Studenternes Hus Kælderen
Samfundsfaglig Fredagsbar
Kemisk Fredagsbar
Panik-Nobelparkens Kantine
Train
Kupé
The Old Irish Pub, Aarhus
Bernhardt
London Bar
The Australien Bar, Aarhus
The Mexican
______
Viby+ Højbjerg + Tranbjerg + Solbjerg + Trige + Tilst + Skødstrup
Bodega Værkstedet, Hasselager
Den Lokale Bodega, Stavtrup
Bowl´n´Fun, Viby
Det lille Apotek
Solbjerg Bodega
Tranbjerg Bodega
Skåde bodega
Rundhøj Bodega
Rest. Smedien
Kontoret, Tilst
Herning
Fox and Hounds, Herning
Murphys Pub
Bodega Gadespejlet
City Cafeen
Petit
Cafe Pitstop Herning
Baren ApS
The Old Irish Pub, Herning
Holstebro
Fox & Hounds Holstebro
Kruset
River Saloon
Roxy Malt
Tobaks Fabrikken Holstebro
Die Bierstube
Stellas Bodega
Zwei Grosse Bier Bar, Holstebro
East End Holstebro
Silkeborg
Sportspubben Målet
Admiralen
Hyttefadet Silkeborg
Bodega Smøgen
Zwei Grosse Bier Bar, Silkeborg
Mavericks
Villa
Roxy Malt
Baren Silkeborg
CC Live
Horsens + Hadsten
Corfitz
Melson Pub
Long John
Jagtbar, Horsens
Hemmingway
Sölibat
Zwei Grosse Bier Bar, Horsens
Hadsten + Hornslet + Skødstrup + Trige
Aakroen
Centralkroen
Spor 3
Murphys Sportsbar
Trige Bodega
Randers
Zwei Grosse Bier Bar, Randers
Jagtbar, Randers
Barrys Pub
The Old Irish Pub, Randers
Svends Bar
Kontoret, Randers
Tante Olga
Den Røde Bodega
Trøsten
Rustik & Flamingo
Café 38
Prima Sportlounge
Downtown
Hjørnebodegaen
Bykroen
Ullas Bodega
Vesterbro Bodega
NORTH JUTLAND
Aalborg
Fjordbyens Kulturcenter
Fregatten
Buddha
Promenaden
West End
Cafe Alpha
Den Røde Lygte
Victoria
Vejgaard Kroen
Søkroen
Færøkroen
Østerport
London Pub, Aalborg
Gl. Aalborg
Old Games Pub
Pakhuset
Skotten
Mallorca Bar
The Irish House
John Bull
Café Klostertorvet
Pollys
Fast Eddies
Sportsbaren
Andys
Sprutten
Zwei Grosse Bier Bar, Aalborg
LA Bar, Aalborg
Giraffen
Fabrikken
Heidis Bier Bar, Aalborg
Guldhornene, Aalborg
Pigen & Trompeten
DNA
The Drunken Flamingo, Aalborg
Viggos
Zurf
Mexi
Old Irish Pub, Aalborg