FIND a J-DAY BAR near you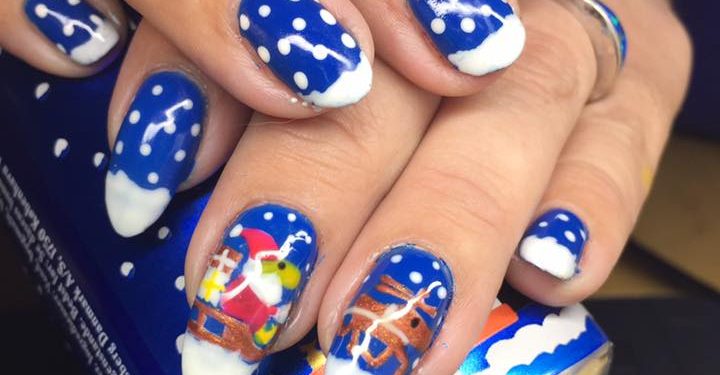 Friday 3 November is J day – J for Julebryg – Christmas beer day. At exactly 20:59, to be more precis, you can take part in the more than 27 year old tradition – launched by TUBORG in 1990.
By Bente D. Knudsen    Pictures:  Natalia Kure
It's a festive day and all over the country, Tuborg's nissegirls and boys drive around and make sure that Tuborg Christmas beer is in abundant supply.
On this day, and until sold out (beginning of January), you can buy Julebryg in all of the Danish retail outlets and in a large number of bars, restaurants and coffee houses normaly serving beer.
When I was a student, the J day was always the first Thursday in November – much to the annoyance of schools and universities. As you can imagine, Friday was not a good day to be a teacher!
In recent years the breweries have been obliged to change it to the first Friday of November to reduce the public disturbance caused by the party day it is.
If you are going out on 3 November tonight – maybe select or avoid – the outlets that participate in the special Tuborg J day event (depending on your actual party mood).
Here the official list of Tuborg participating J day outlets for all of Denmark.
/ BARLIST 2017 //
COPENHAGEN AND SUBURBS
København K:
Funchs Vinstue
Streckers Pub & Brasserie
Kanal Bodega I/S
Stærk Odder
Sofiekælderen
Nemoland
Mc Joys
Natcafeen
Generator
Masken Bar og Cafe ApS
LA Tequila Bar, København
Bar25
Nørreport Bodega
Jagtstuen
The Dubliner 2
The Dubliner
Kongens Bar
YsCocktail Bar
Jailhouse CPH / Born 12
Cosy Bar ApS
Never Mind Nightclub
Borgerkroen
Cucaracha Bar
Kost Bar
Farfar
Sjus Bar
Mini Bar
Stereo Bar
Tørst Bar
Aloha Beach Bar
Kiss Kiss Gay Club
The Globe
Det Elektriske Hjørne
Floss
Studenterhuset
Drop Inn
Southern Cross Pub
Danhostel CPH Downtown A/S 30150
The Drunken Flamingo
Guldhornene, København
The Moose
Cafe Munk
Wessels Kro
BARkowski Aps
Miami Cafe & Bar A.M.B.A
Den Glade Gris
Heidis Bier Bar, København
Victoria PUB
Basement Bar ApS
Alpehytten ApS
Da Vinci
El Gringo
Retro Bar
København N + NV:
Klovnens Bodega
Western Bar Diligencen
Tagensborg
Cafe Heimdal
Nørre Bodega ApS
Guldkroen
Det Rene Glas
Understellet
Kattens Kælder
Brdr.
Cafe Castro
Cafeen Funke
Temple Bar
Cafe Tjili Pop
Nørrebro Spisehus (Hallen)
Bowlernes Hal
Cafe Fuglereden
København V:
The Old English Pub
Cafe Ludvigsen ApS
Vesterbrogade RMG Rosie McGees
Oscar Bar og Cafe ApS
GAY Cph
Cafe Høegs
Pub & Sport
The Shamrock Inn
Zeppelin Cph
Larsens Plaz
Cafe Obelix
Halmtorvet 9
Scottish Pub
Grotten
Cafe Sommersted
Axelborg
Cafe Pinden
Jernbanecafeen ApS
Cafe Guldregn
Bobs Hytte
Cafe Skammekrogen
København Ø:
Børges Bodega
Polar Bodega
Cafe Samsø
X-Pressen
Chevys
Cafe Hermod
Lumskebuksen
København S + SV:
Holmbladet
Gorms Kro
Cafe Josephine I/S
Jaguar Bodega
Old Irish Amager
Cafe Femøren I/S
Amager Kulturpunkt BioKUC 220/2201
Cafe FremForAlt
Cafe Engholm
Cafe Langebro
The article continues below.
Frederiksberg:
Vintønden
Frederik VI
Cafe Francke
Cafe Moccador
London Pub
Cafe Viggo
Cafe Bartof
Landbohøjskolen
Sekseren
Cafe Godthåb
Fasan Bodega
Cafe Lammet
Det Gamle Posthus
Børma Bar
Alleenberg
Postgaarden
Old Irish Pub, Smallegade
Bartof Station
Rødovre + Hvidovre + Brønshøj:
World Cup Hallen
Nekudemus I/S
Cafe Claudio
Cafe Victoria
Gerts Vinstue
Vi Ses Hos Berg
Valby + Vanløse:
Cafe Cire
Mølle Cafeen
Cafe Ålholm Bodega
Nanok Aps
Snoopy Bodega Vanløse Aps
Kastrup:
Bredager
Scott In
Joes Cafe
Oksen
Papillon Bodega
Air Pub
Allé Kroen
Hellerup + Kongens Lyngby + Gentofte:
Værtshuset Sankt Peder
Post Pub Lyngby
The Old Irish Pub, Lyngby
Cap-Over
Dilligensen
Helsingør + Charlottenlund + Rungsted:
Rustik Helsingør
The Old Irish Pub Helsingør
Gæstgivergården
Værftets Marked V21 A/S.
Københavneren
Skovshoved Kro
Bryggerhesten
Rungsted Kro
ZEALAND AND BORNHOLM
Karlslunde+ Solrød Strand:
Fortet Cafe & rest.
Solrød Pub ApS
Ishøj + Vallensbæk:
Gordon Bleu ApS
John Butchers Pub
Glostrup + Herlev:
Glostrup Bodega
Cafe Dig & Mig
Cafe Bobby
Albertslund + Taastrup:
City pub Albertslund
Albertslund Sports pub
Chimpansen Bodega
Finn Inn
Roskilde:
Ruder Konge
Gustav Wieds Vinstue
Georges Bodega
Dansebar
SOHO – Musikbaren anno 2016
Garbos
Roskilde Bodega
Kloster Kælderen
Ringsted + Hedehusene:
Baghuset 4100 ApS
Lygtekroen
Skema
Crazy Daizy Ringsted
City bar
Pub 40
Kalundborg + Køge+ Eskebjerg:
Shooters Nightclub (Next)
Kings Pub
Old Irish Pub Køge
Ibsens Pub og Vinbar
Cafe La Fontaine
Hugos Vinkælder
Cafe O Flanagans ApS
Slap A
Rusti Bodega
Slagelse + Holbæk:
Teater Cafeen
The Old Irish Pub, Slagelse
Gammeltorv
Rosen Bodega
Nattoget Slagelse
The Old Irish Pub, Holbæk
Cafe Svanen Klarskov
Landgreven
Harlekin & Hytten
Soho
Næstved:
Sepps
The Beach
Slukefter Pub ApS
Bodega Fyrtøjet IVS
Step Inn ApS
Smil
The Old Irish Pub Næstved
 BORNHOLM
Cafe Værftet
Buddha Bar
Grand Games Pub
Den Gyldne Hane
Hit'en
Svaneke Bodega
Restaurant 3760
Pilen
SOUTHERN DENMARK
Odense
______
Amys
Cafe Cuckoos Nest ApS Odense
Froggys Cafe ApS
Air Pub
Bryggeri Flakhaven
Ryans of Odense
La Bar
Color Bar
Rasmus Rask Kollegiet Odense V
Mål og Skåål
Bondestuen
Grønløkkehus
Tårnet Frederik
Bar Rar
På Taget
Sir Club Odense C
Heidis Bier Bar Odense
Havnens Perle Sønchsen
Beer Box
Vognhjulet Justin
W
Tingstedet
Ungarsk Vinstue
Aben og Kyllingen
Andersens Bodega
Bar Raa
Wienerstuen Hjort
The Australian Bar, Odense
Boogie Dance Cafe Odense C
Slotskroen
Bowl n Fun Odense ApS
Billarden
Carlsens Kvarter Kirk
Svendborg
______
Arne B
Heidis Bier Bar Svendborg
Børsen Svendborg
Den Blå Gård Svendborg
Crazy Daisy Svendborg ApS
Kahytten Svendborg
Grønne post
Middelfart
______
Cafe Rita
Cafe Razz Middelfart
Guldkroen
Kolibrien
Kolding 
______
The Mokka Cafe
Jernbanecafeen ApS
The Old Irish Pub Kolding
Bowl n Fun Kolding
Cafe Eiffel ApS
YouLl Never Walk Alone Kolding
Zwei Grosse Kolding
Cafe Razz Kolding
Fredericia
______
The Old Irish Pub, Fredericia
Erritsø Bodega
Zwei Grosse BierBar Fredericia
Casino Bodega Fredericia
Den Engelske
Restaurations Selskabet Mia ApS
Sønderborg
______
Marcellos Sønderborg aps
Bobs Bier Bar
Buddy Holly Sønderborg ApS
Kontoret
Cafe Ib Rene Cairo
Studenter Cafe
Fox&Hounds
Heidis Bier Bar, Sønderborg
Esbjerg
______
Antons
The Old Irish Pub Esbjerg
Skræddergården
Kasket Karl
Stalden
Restaurant Dronning Louise Aps
Cafe Chr.IX – Marcello
Posthuset
Vejle
______
Tema Bar
Charlys Pub
Zwei Grosse Vejle
Eskes
Luckys Sportsbar
Lumskebugten
Ølstuen
Hankatten
Tartan Pub
MIDDLE OF  JUTLAND AND AARHUS
Århus
Restaurant Hjorten
Agners Bodega ApS
Bodega Pusterummet
Hos Anders
Guldhornene, Århus
El Loco
Pinds Cafe
Pipes
Byportens Bodega
Cafe Smagløs
Cafe Jorden
Cafe Lava
Teaterkatten
The Golden Lion
Tir Na Nóg
Casino Bar
Oops
Flintstone Pub
Bro Cafeen
Restaurant Den Hvide Hest
Søren Bruun ApS
Pubben
Restaurant Butler
Peter Gift Århus
den gamle høker
London Bar ApS
Heidis Bier Bar Aarhus Aps
The Australian Bar, Århus
Hornsleth Bar Århus
The Old Irish Pub Århus
Bar Smil Aarhus
The Mexican
Train
Handelshøjskolen Klubben
Baren.dk
Kemisk Fredagsbar
Samfundsfaglig Fredagsbar
Studenternes Hus, Kælderen
Studenternes Hus, Cafeen
Vennelyst Bodega
Peder Wessel
Værtshuset
Harmonien
Hos Anton Aps
Annalises Bar
Cafe Århus
Jacob Skomager
Central Bar
Hunters Pub ApS Af 1/1-91.
Allé Cafeen
______
Viby+ Højbjerg + Tranbjerg + Solbjerg + Trige + Tilst + Skødstrup
______
Queens Arms
Munkekroen
Rest. Smedien
Bowl'n'Fun Århus
Kontoret
Rundhøj Bodega
Skåde Bodega I/S
Tranbjerg Bodega Aps
Det Lille Apotek Solbjerg
Solbjerg Bodega
Trige Bodega
Trinbrættet
Murphys Sportsbar I/S
Herning
______
Murphys Pub
Zwei Grosse Bierbar Herning
The Old Irish Pub Herning
Petit Bar
Baren ApS
Bodega Gadespejlet ApS
Fox and Hounds
Cafe Pitstop Herning
City Cafeen
Spirit Club
Holstebro
______
Zwei Grosse Bierbar Holstebro
Stellas Bodega ApS
Fox & Hounds Holstebro ApS
River Saloon
Kruset Holstebro
Die Bierstube ApS
Tobaks Fabrikken Holstebro ApS
Baren
Roxy Malt ApS
Silkeborg
______
Dansebar og Einstein Silkeborg APS
Baren Silkeborg ApS
Roxy Malt
Zwei Grosse Bierbar Silke
Smøgen
Hyttefadet Silkeborg
Kings Pub
Sportspubben Målet
Horsens
______
Zwei Grosse Horsens
Børsen
Mad Americans
Jagtbar
Long John
Melson
Eydes Kælder
Corfitz
Aakroen, Hadsten
Centralkroen, Hadsten
Bodega Værkstedet
Randers
______
Rustik & Flamingo, Randers
Downtown
Prima Cafe & Sportsbar
Tanta Olga
Barrys Pub
Old Irish Pub, Randers
Zwei Grosse , Randers
Cafe Tuborg
Phoenix
Svends Bar
Trøsten
Ullas Bodega
Vesterbro Bodega
Hjørnet Bodegaen
Smedekroen
Trubaduren, Randers
Cafe 38
Den Røde Bodega
NORTH JUTLAND
Aalborg
______
Fregatten Aalborg ApS
Fjordbyens Kulturcenter I/S
Cafe Buddha Aalborg
Promenaden
Den Røde Lygte
Cafe Alpha
Cafe Victoria Aalborg
West End
Mallorca Bar Aalborg
Vejgaard Kroen
Kahytten
Søkroen
Jægerstuen
Østerport
Sørensens
Pakhuset
Cafe Pollys
Cozy ApS
The Irish House
John Bull Pub
London Pub
Gl. Aalborg
Fast Eddies
Old Games Pub
Sportsbaren
Klostertorvet
Zwei Grosse
Zurf
Pigen og Trompeten Aalborg
Hollywood Boulevard
Cafe Stygge