Find your way in the Danish Healthcare System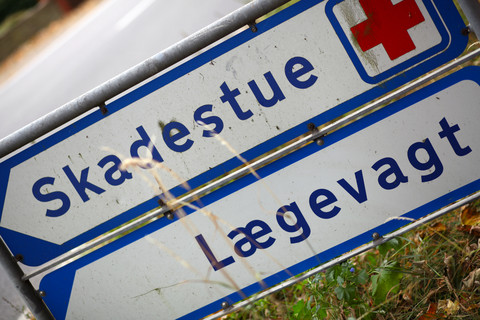 Whatever  is the case for visiting doctors and hospitals can be stressful, and being in a foreign environment, with a foreign language to deal with at the same time, can make it even more so.
In our multiple articles, we focus on guiding you to a better understanding of the Danish healthcare system. In Joe Sterret's, and his family's experience, if it's something major, they take good care of you. But for the small stuff, you're expected to manage on your own… almost. You can read their health system story in our article "Don't Sweat the Small Stuff?".
Many expats also find the gatekeeper of the system, the general practitioner, difficult to understand. General practitioner, praktiserende læge, Jakob Ravn explains in our article, "Don't be afraid of the gatekeeper", how he sees the role of the GP, believing that asking questions, no matter how many, how silly, critical, or demanding, is the way to get the best out of your doctor.
Read also our interview with Bent Hansen, the chairman of the Regions responsible for running the Danish Healthcare System – who shares his point of view on the system and also answers the question of language when dealing with it; "Language must never be an obstacle", he says.
Staying on top of your own illness seems important in a Danish system, where doctors are not remunerated on the number of hours spent on you – but have to follow a budget.
You can find ALL our articles in our BACK ISSUE Winter 2015.  available in our web shop as a package of 4 digital issues including our current issue Spring/Summer 2017.
BUY our PROMOTION offer - FOUR ISSUES ONLY DKK 59
OUR BEST TIPS FOR DEALING WITH THE SYSTEM:
Sygesikringskort – the yellow card. Always remember to bring your sygesikringskort. This yellow health insurance card, issued by your kommune, is your digital entry ticket to the healthcare system. Remember it is only VALID in Denmark and for travels you need alternative coverage.
Henvisning – this means the referral given to you by your general practitioner to be able to go to a specialist. If you go without it all the costs are on you. For some specialists you do not need a referral, This is the case with the optician(eyes), the chiropractor and the øre-næse-hals læge ( ear-throat-nose specialist) For parents with small children that last one is a blessing, as some children are "ear" children and need to go regularly. Your general practitioner will be able to inform you which ones you need the referral for and which ones you don't.
Homework – do your homework and write down the things you have observed, the things you are worried about and use this checklist during your session with a doctor, nurse or other health professional.
If you are unhappy, speak up. Avoid a confrontation but make it clear that you are worried and stick to your rights. That is what Danes do. If you do not know your rights, as for help from the patientvejleder – the patient counsellors – when you are in doubt. The patient counsellors are found in each of the five Danish Regions.
Bring your overskud – be friendly and use your smile. Even if  difficult to do  – research has shown that smiling patients receive more attention.
Alarm 112 – is the phone number you have to call when you need acute or emergency help and probably also an ambulance or emergency doctor. This could be a heart attack, grave accident or other acute health incident.
Emergencies – have many names in the Danish system. They can be an akutklinik, skadestue, akutmodtagelse or skadeklink.Each of the five regions have defined them differently, some are open 24/7, other only from morning until evening. You must check in your region which ones are what. In all of the five regions you must first call an after-hours doctor, lægevagt, or a special acute-phone,akutnummer, first and you get allocated an appointment at the emergency room depending on how serious your illness is. If you are in doubt about the time frame given or worried, they you can show up at the nearest emergency department (check which one is open or go to the one they signed you up for) and insist they talk to you – however, if your injury is not serious, they will not put you first in line. Instead, you have to sit and wait in the emergency room rather than at home, or they may ask you to call the after-hours' number. You should only use the after-hours doctor, lægevagten, if whatever is ailing you cannot wait until your general practitioner's office opens.