Gear Up for the cold and rainy season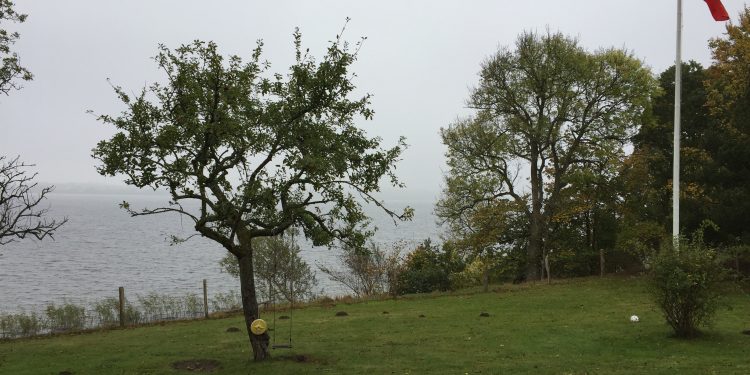 There is no way around it – Denmark's autumn season is wet and windy – you just have to be prepared for it. Whether for yourself or your family, rain-gear is essential to survive it.
By Inger Stokkink and Bente D. Knudsen
If looking out of the window at the rain is not enough to convince you, maybe the updated forecast for the coming three weeks from DMI, the Danish Meteorological Institute, can.
For week 38 and 39 the forecast says that Denmark is under the influence of low-pressure systems bringing cloudy, rainy and windy weather.
Rain-showers should be less than during the past weeks – as there could be a build up of a high over the North of Scandinavia and the Northern part of the Atlantic – this could give us east-wind instead of west-wind.
East-wind means dryer weather with sun – but also colder with risk of light night frost.
Week 40 could bring us more sun, however there will still be showers – and the weather stays normal for the season with temperatures slightly above average.
The article continues below.
However, mid week 38 the passage of the rest of IRMA and Jose (the former devastating hurricanes) into the Atlantic west-wind belt – taking them eastwards towards us – could affect the Danish weather.
This makes the forecasts even more uncertain as they – on their way towards Denmark – build energy and humidity up again.
So either way – gearing up is needed.
Your choice of waterproof gear will depend on your reason for venturing into the rain.
The article continues below.
For instance if you are commuting, it can be a good idea to shop in stores that sell hunting, skiing or sailing outerwear – specifically made to keep you warm and dry.
However, if you are taking your bicycle, where you generate a lot of warmth yourself, you might be looking more for ventilation than isolation.
Long coats keep your upper legs warm, but can be difficult to bicycle in.
In addition, on a bicycle in drizzling rain and with puddles everywhere, you need waterproof jackets and trousers that go over your everyday clothes.
Your waterproofs need to fit well, because you have to be able to move about freely in them.
The article continues below.
Which material to choose?
The material of your coat defines your comfort and pricing.
Feather light down jackets and parkas keep you warm and allow free movement but they will not always keep you dry in a rainstorm.
Woollen coats can be warm but they can be heavy and hard to move about in.
There are coats and trousers with membranes that wick away moisture from inside, but won't let in water from outside, such as the brand Helly Hansen.
Fjällräven also has a line of coats and trousers in G1000, a sturdy blend of cotton and polyester, that you can make waterproof with a wax bar (you buy it separately).
Either way, you may need several autumn and winter outfits to be able to adjust to the weather of the day.
Where to buy?
Check out SpejderSport, Friluftsland, as well as sports shops and chains such as Sportsmaster, Stadium, and Intersport.
For Children: Bilka, Føtex, Kvickley, and H&M have good value for money quality outerwear and rain-wear.
More up market pricey Scandinavian brands are Ticket to Heaven, Reima and Molo. These are mainly sold through children's wear shops and in the children's' section of department store (Magasin/Salling).
The article continues below.
Just as for children (see Children's wear article) staying warm by using woollen underwear, or underwear made of a combination of silk and wool can also be a good tip for adults. And many brands, such as Joha and Rosemunde, actually make them in a really nice design for adults.