Help Cheer the Crown Prince on Saturday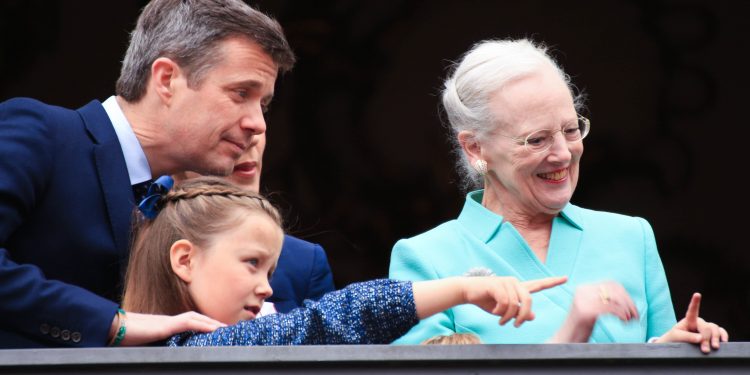 The traditional balcony scene at Amalienborg Palace is a grand sight, even if you will not be alone, as thousands of Danes join in to celebrate their Crown Prince's 50th birthday.
By Bente D. Knudsen  Pictures: Hisham Ammar
A tradition upheld every year, when Danes gather on Amalienborg Slotsplads to cheer Queen Margrethe on her birthday the 16th April, this year you can do so also to celebrate the 50 years of Crown Prince Frederik.
The Queen's guards, Den Kongelige Livgarde, will be in their finest red uniforms and they will make sure to make the event a musical experience as well. At exactly 12:00 Crown Prince Frederik will appear, accompanied by Queen Margrethe and the Crown Princess Mary with their four children.
It will be Queen Margrethe who leads the waiting audience in the traditional Danish Hurra's for Crown Prince Frederik.
Go early if you want to get a good spot in front of the Crown Prince's home at Frederik VIII's Palæ.