Important train changes to and from Copenhagen Airport from 23 July to 6 August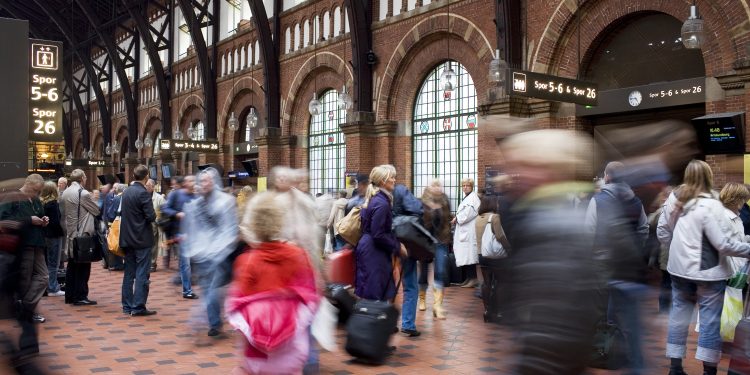 Take note of the changes on the Airport Train Schedule from Copenhagen Main Station (Hovedbanegården) and Østerport to Copenhagen Airport ( Kastrup)from the 23 July to 6 August.
By Bente D. Knudsen
The article continues below.
If you are travelling from Copenhagen Main train station these days, you may have noticed the important building activity next to the train station – or more precisely the tearing down of large concrete buildings.
These buildings housed the main mail distribution centre in Copenhagen and was called Postterminalen. The oldest buildings from 1912 are classified and therefore their exterior is being maintained and renovated – and the interior is completely torn out and remodeled. When the rebuilding is finished it will house a five-star luxury hotel with 390 r00ms.
As the whole area is being remodelled,  the concrete buildings that are not classified are being demolished.
Apparently this affects some of the train tracks which run right next to the work area, and DSB thus has fewer tracks upon which to drive their trains.
This will affect the Kystbanetrain, as Danes call the train which runs from Østerport/Copenhagen main train station to the airport and ultimately to Sweden.
From the 23 July to 6 August the service will be reduced – as instead of a 10 minute time schedule it will be reduced to a 20 minute schedule.
So remember to check on rejseplanen.dk before leaving for the airport.