Record number signed up for the ROYAL RUN on 21 May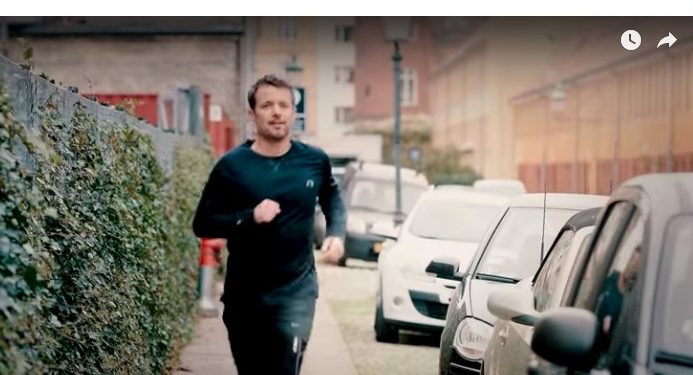 Danish Crown Prince Frederik turns 50 in May this year. To help him celebrate the event, he has invited adults and children to participate in a Royal Run all over Denmark. So far 40,000 have signed up.
The article continues below.
He wants to be the people's Crown Prince and he wants to share his passion for being active in many ways, one of them by running. He has run several marathons and in general is known to be a very fit and sporty, now soon to be, 50 year old royal.
A year ago, the Danish Crown Prince started his campaign to get citizens to join him for a royal run in Denmark's five largest cities, Copenhagen, Odense, Aarhus, Aalborg and Esbjerg.
He plans to run in all five cities on the 21 May – a so-called one mile run ( 1.6 km) in the four cities outside the capital and then a longer 10 km run in Copenhagen in the evening.
The event is to be one big party in the main streets of the participating cities, celebrating his 50 years and making a call for the importance of staying active all your life.
The article continues below.
Unfortunately, the Royal Run site's sign-up and detailed information is only in Danish, however the sign-up is easy.
Each city has its own click and sign-up form, and you can choose between several runs – some for adults and others for children alone or with their parents.
The final program for each city is still work in progress, however a day's program in Copenhagen could be
10:00: Opening Speach
10:30: Family-mile
11:00: Children's mile without parents
12:00: One mile-Para
12.30: One mile- Exercise and One mile walk
18:00 – 19:00: Grand opening and arrival of the Crown Prince
18:15 – 19:15 :  Elite Race
18.30 – 19.30:  10 km race is started with the Crown Prince at the head
For those wanting to walk or with wheel chairs they take part at the tail end of the runners for the 10 km race around Copenhagen and Frederiksberg's main streets.
Time Limit: From start the participants have 2.5 hours to complete the 10 km
All runs take place on the same day – SUNDAY 21 MAY 2018.
Sign-up at the site here 
Royal Run is organised by the NOC & Sport Confederation of Denmark, DGI and the Danish Athletics Federation as part of the ambitious "Bevæg dig for livet" (Move for Life) campaign. Royal Run is supported by Nordea-fonden and TrygFonden.
The article continues below.
By Bente D. Knudsen           Video: Royal Run
In this video – HRH invites you to join as well.