Time for a WARM break – but where to get the best deals?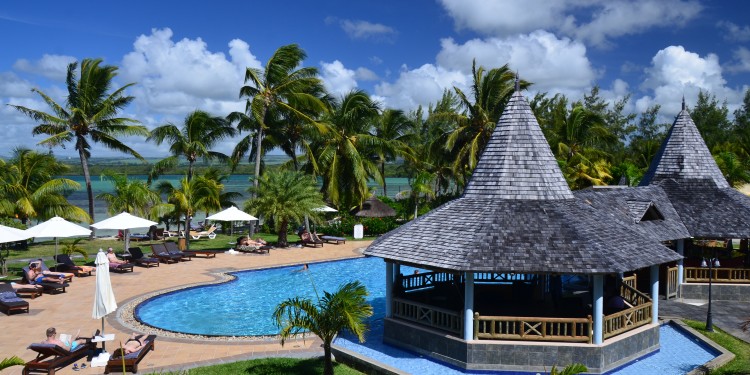 Finding good deals for travel outside of Denmark can be a challenge as an expat. Information available about package deals and last minute offers from Danish tour operators is in Danish, so how can you evaluate if they could be interesting for you?
By Bente D. Knudsen    Pictures: Star Tour/TUI
T
he Danish term charterferie means a "cheap" package holiday that includes flights, transfers, hotel and travel guides available at the destination to help you with your vacation. Travelling charter has been done since the 1960s in Denmark, with tour operators Spies Rejser and Tjæreborg among the first to offer this kind of travel. In the beginning, their packages were specifically to the south Spanish coast and the Spanish islands of Gran Canaria in the Canary Islands and Mallorca (also known as Majorca).
In the 21st century, Danish tour operators have become global, and the largest players on the market are all part of international travel groups. The two largest, Star Tour and Spies Rejser, have a share of about 26 percent and 24 percent respectively of the total number of charter travels made annually.
The four largest account for 78 percent of the total market, according to the figures published by the travel organisation, Foreningen af Danske Rejsearrangører, increasing their market share by three percentage points in 2015 up from 75 percent in 2014.
Even if all is in Danish they are NOT only for DANES
As an expat, you might not have noticed them as they are only marketing their services to Danish consumers; all advertising material and their online sites are in Danish, with no English button option. However, if you are looking for good offers for sun and warmth during the winter season, they are not a bad place to start.
All of them offer unsold flights and hotel accommodations as last minute deals at very affordable prices, in Danish called 'afbudsrejser', and if you travel out of season (meaning the Danish school holiday weeks) you can even get a good deal on their prebooked trips.
According to both Star Tour and Apollo Rejser, they do understand the limitations that their Danish only websites and materials create for non-Danes, but they recommend contacting their sales offices by phone or in person as all of their personnel speak English. This is most likely valid for all of the largest tour operators.
Danish tours operators are part of the GLOBAL players
Star Tour recently changed its name to TUI – after having kept it's own brand name despite being part of the multinational travel group TUI.  You might recognise their red smile logo. In the UK, they are called Thomsen and in Germany, TUI.
Communications manager Nikolai Johnson from Star Tour/Tui does acknowledge that there could also be a language issue on-site at the destination, as all of their guides normally speak 'Scandinavian', a mixture language to accommodate the Danes, Norwegians and Swedes that are usually grouped at the same hotels.
However, as they also have Finnish guests, whose language is very different to that of the other Nordic countries, all of their guides speak English too, so if you do decide to travel with them, it is just important that you identify yourself as a non-Dane and make sure you get the needed information in English.
"If you are travelling with children and would like to be sure of on-site English language activities, you can ask the sales people to look for hotels where guests from England and Ireland are also booked, as the on-site guide's language of reference at these locations will be English and not Scandinavian," Nicolai Johnson recommends.
Glenn Bisgaard, communications manager from Apollo Rejser, does acknowledge one potential problem, which is that written material would be sent in Danish and not in English to their foreign guests. This can be a problem, certainly if it is important information about visas or vaccinations. He recommends using google translate or calling their customer service to ensure that no information gets misunderstood.
"We do have foreigners travelling with us out of Denmark, so we can accommodate them without any problem, but do recommend that they identify themselves as non-Danish speakers to our personnel and guides to ensure that information is also given in English," he says and adds, "They should also check the specific visa requirements for the country of destination as that might differ from what Danes and other Scandinavians need."
TOP FIVE Danish Charter travel agencies 
Spies 26%
Star Tour/TUI 24%
Bravo Tours 16%
Apollo 12%
Falk Lauritsen 2%
(2015 figures from RID, showing the percentage of travels sold out of Denmark)
FINDING the best  DEALS 
The online site, travelmarket.dk, is a Danish-owned travel search engine gathering information about prices: both package deals as well as simple flight ticket prices. They get their information from a number of travel agencies and tour operators on the Danish market. The site has existed since 1995, and here you can search and compare prices.  Again, it is only in Danish as that is their main target market.
In their latest research, based on price trends of the last five years to ten European and ten long-distance destinations, they found that the two cheapest weeks in which to travel are weeks 4 and 48.  They also publish a travel guide on how to find the best deals travelling outside of Denmark- in Danish only.
FOUR TIPS TO FIND THE BEST DEALS
Tip 1
Certain days and specific times of the day are cheapest for airline travel. Tuesday is the cheapest weekday.  Fridays and Sundays should be avoided. Early morning or late evening flights tend to be cheaper. Some airlines require that you have a minimum stay of three days, such as KLM/AIR FRANCE, before you can find any cheap return flights.
TIP 2
Order your ticket as early as possible – at least four to five weeks prior to departure. If you are booking really last minute it can be worthwhile to check if there are any leftover seats on one of the Danish charter flights to the same destination.
Tip 3
Check multiple airports. A small country like Denmark doesn't have many departure points, so it could be worthwhile checking flights out of Sweden (Malmö) or Germany (Hamburg). Take into account parking fees in your ticket calculation. There is a fee to park at the airports in Copenhagen, Billund and Aarhus. However, it is free to park at the airports in Aalborg, Odense, Karup, Sønderborg, Esbjerg and Bornholm .
Tip 4
Take the Danish weather into account- this is probably most relevant during the school summer holiday period.  Cheap tickets and last minute offers tend to get more expensive when it rains in Denmark, and the reverse is true: if it's a warm and sunny summer, ticket prices go down.
Take note
Really good deals are the last minute offers that you will see called 'afbudsrejser' in Danish. These are leftover package deals that have not been sold or single flight seats available on the charter operator's flights. Depending on whom you are travelling with, and what your expectations are, you can choose between two kinds of offers.
The unspecified, 'uspecificeret', means that you do not know before arriving at the location, which hotel you will stay at or where it is located. You can be lucky and get what you want or the reverse.
'Specificeret' means that you get all the information about hotel and location when you book, so you can decide if it meets your requirements.