Tivoli and Cake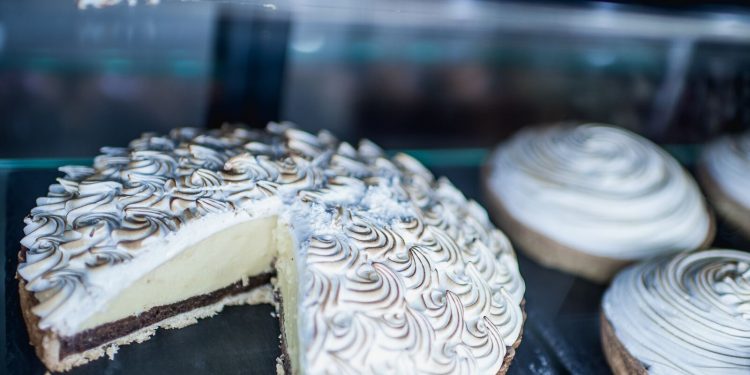 Maybe you don't really associate the amusement park Tivoli with eating cake. However, with only 12 days to go before Tivoli closes after the summer season – making one last visit combining the two might keep those long dark days at bay for a while.
By Bente D. Knudsen
Denmark is no longer really renowned for coffee and cake. Not that Danes don't eat cake or drink coffee – but if you go 40 years back in time, there were a range of konditorier – gorgeous cake and coffee eateries where grandparents took their grandchildren for an afternoon of indulgence.
Many of them closed when the French cafe concept became popular, and a range of famous brasserie cafes opened in Copenhagen. Sommersko, Dan Turel and Cafe Victor are from that time. The famous Danish flødeskumskager were not really part of their menu.
Even Tivoli closed its konditori – located for many years in the picturesque round building next to the lake.
The article continues below.
However, it would seem that afternoon tea and cake is in vogue again. At least in Tivoli you can now indulge once again in endless cakes, Danish and foreign ones at Cakenhagen.
Weekdays you choose from a selection of 12 different ones (in my opinion not a really large selection), however on weekends, the delights become more extravagant with the all you can eat concept Cake-extravaganza.
Pricey – at DKK 295 you really have to love such a sweet indulgence – skipping both lunch and dinner could be an option, and if you have a delicate stomach – go on the rides first.
Cakenhagen is located next to the big stage in Tivoli, and on Saturdays and Sundays you can have have as many whipped cream cakes, macaroons, cakes, pies, cookies and petit fours as you desire with coffee, tea, and hot chocolate – ONLY from 13.30 to 15.30 – reservations recommended!
The article continues below.
Nimb also offers Afternoon Tea in their old ballroom – renamed Nimb Bar as it turns into a cocktail bar in the late afternoon.
Here you can virtually stay seated passing from afternoon tea straight on to having your afternoon drink! The old ballroom from 1909 is a delightful place – delicately renovated and tastefully refurbished.
Mind you, there are no windows – it being a ballroom for evening entertainment – so going on a rainy afternoon is delightful but could be oppressing on a sunny one.
Afternoon Tea is served here from Monday to Sunday from 12:00 to 16:00 ( and if you to skip on the Tivoli part – you can enter from outside Tivoli).
Also on the pricey side at DKK 295 ( add another DKK 100 if you want a glass of bubbles with your tea) – however looking at the menu, it would seem you get a full meal! Weekends – reservations are recommended.
The article continues below.
A Danish twist on the classic afternoon tea they claim  – maybe an Englishman can distinguish the twist?
Tea of your choosing
First Serving:
Cucumber sandwich on toasted brioche bread
Croissant with warm smoked salmon mousse
Crisp rye bread with duck rillette
Fruit and nut bread with a blue cheese cream
Tea bun served with butter and black currant marmalade
Nimb "Danish" baked with marzipan, black currant and chocolate
Middle Serving:
Lemon ice cream with blueberry foam
Second Serving:
Mousse cake with a vanilla bottom, red grapefruit compote and a mousse made with Sweet France Tea.
Select three pieces of filled chocolate, cookies or French macaroons served from the dessert cart.