Airport train Malmø via CPH Airport to Helsingør time schedule changes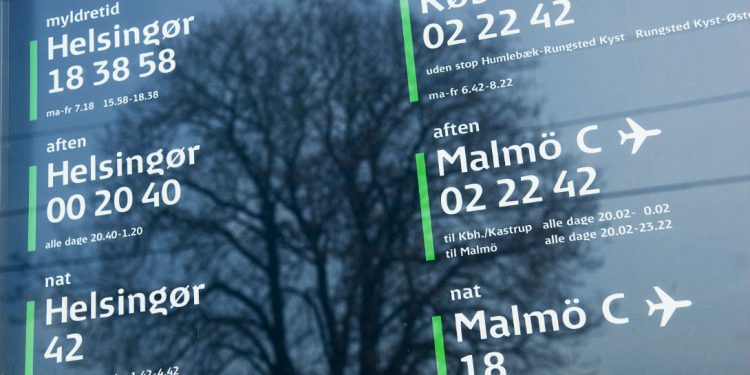 From Sunday 17 November until the night of 21 November, changes affect this intercity train.
The article continues below.
By Bente D. Knudsen    Picture: DSB/Rene Strandbygaard
This time the reason are track renovations and maintenance issues on the tracks of this important intercity train, also called the airport train or Kystbanen in Copenhagen, which runs from Helsingør to Malmø via Copenhagen Main Station and the Copenhagen Aiport.
The track renovations affect the time schedule of the trains, with an up to 13 minute later departure than what commuters who take it regularly might be used to.
Also some trains between Østerport and Copenhagen H will be cancelled.
From Østerport to the airport, you can take the S – trains, which are running, and then again at Copenhagen Main Station change to the regional train, or take the S-train to Nørreport/Kongens Nytorv and the metro to the airport from there.
The new metro line Cityringen will also take you from Østerport to Copenhagen Main Station ( however, with bagage, this is not yet an optimal solution as the connecting tunnel between Østerport station and the metro is not yet finished).
Check on rejseplanen.dk for more information before taking the train.