Another windy weekend ahead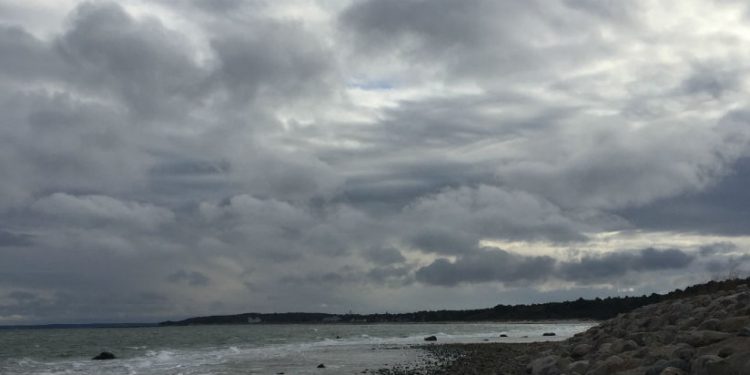 Once again low-pressure systems from the southwest will bring more windy, unstable and mild weather with showers, and the wind will remain fierce with the risk of gusts of wind of storm strength.
The article continues below.
By Bente D. Knudsen
Here we go again one could say, after a sunny Friday, much to the regret of those working.
The weekend does not promise much stable weather, as Saturday should be cloudy with rain and temperatures up to eight degrees Celsius, and a large low-pressure system will again reach Denmark bringing very strong winds to most of the country, with gusts of wind of storm strength predicted for many parts along westbound coasts.
Night temperature dropping to three to six degrees Celsius with strong winds again, even gales,
On Fastelavn's Sunday, the sun could come out in time for the many cat bashing events, however, the wind will still be strong and particularly along westbound coasts there could be gusts of wind of stormstrength.
Temperatures still on the high side for February with five to eight degrees Celsius, however there could be some frost locally during Sunday night as temperatures drop to between 0 and four degrees Celsius.
Monday and Tuesday will have alternating showers and some sun; however the wind will still be strong on Tuesday the wind will even pic up and could blow
The article continues below.
Wind with gusts of storm strength, even gale, may affect the bridges, making crossing prohibited for wind sensitive vehicles, even risking closing the bridges to traffic if a storm develops, so stay updated if you need to cross for instance the Storebælt bridge or the Øresunds bro on Saturday.