Blooming birch trees start the pollen season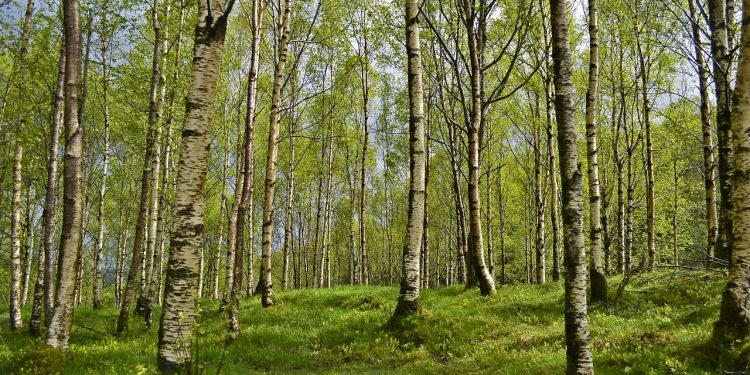 Wonderful warm summer days may be just what you have been waiting for all winter, however, for those affected by various pollen allergies, they also mean the start of the pollen season.
The article continues below.
By Bente D. Knudsen
This month it is the birch pollen season, which is underway. Birch pollen is one of the pollen types that most Danes react to according to the Danish Asthma and Allergy Association. Together with DMI, the Danish Meteorological Institute, they monitor the pollen count during the season.
Last Wednesday they started the 2018 season's pollen count, and found a count of 138 birch pollen in the eastern parts of Denmark (Copenhagen) and 162 in the western parts (Viborg). The birch pollen season usually lasts about a month and is often very intense during short periods of time, peaking around 1 May.
However, the weather also tends to affect its development, and sunny and warm weather leads to many pollen, whereas cold and rain give a quiet season.
The article continues below.
Tips and advice if you are a pollen allergy sufferer
As it is impossible to avoid pollen completely make sure to get the right medical treatment. If, despite your treatment, you still have symptoms when the pollen count is high – here are a few tips:
• Reduce pollen by using sunglasses – or special cycling glasses
• Wash or rinse your hair before bedtime – to avoid getting pollen in your bed
• Do not dry you clothes or bed linen outside during the pollen season as they will collect up pollen grains and bring them inside
• Air out in the early morning or late evening when there are the fewest amount of pollen in the air – and keep doors and windows closed at peak birch pollen times
On DMI's website you can find a daily pollen count – find it here