Cheer the Queen for her birthday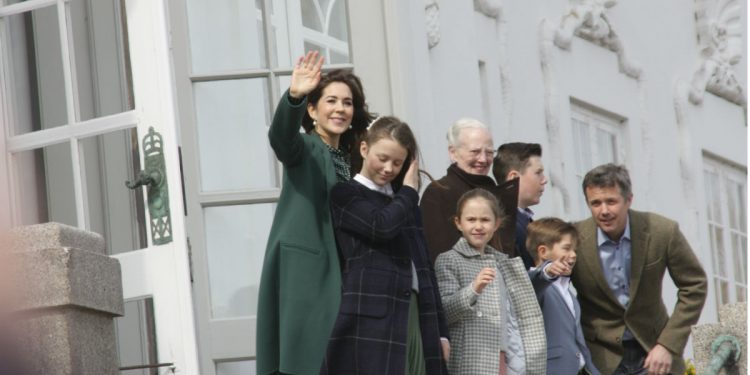 The 16th of April is a day well known by all royalistas – it's the Queen's birthday. This year she celebrates in Aarhus.
By Bente D. Knudsen Picture: Visit Aarhus
Tourists in Copenhagen risk being disappointed if they show up at Amalienborg Castle on the 16 April expecting the Queen to appear with her family.
In 2022,  she will be celebrating in Aarhus at her Castle Marselisborg Slot and not in Copenhagen. The last time she celebrated her birthday in Aarhus was on 16 April 2019.
She will be joined by members from the royal family, who together with the Queen will come out to watch the changing of the royal guards and to hear the cheers from the many Danes certain to be present.
And of course, flags will be flying on official buildings and busses, Danes present at Marselisborg Castle will be waving Dannebrog as well.
Should you wish to participate the program is as follows:
11:20
The gardens are open to the public in front of  Slotshaven and to the east of Marselisborg Castle.
11:45
The music band of the royal life guard, Den Kongelige Livgardes Musikkorps, will march up in front of the castle.
12:00
The Queen and the royal family will tread out on the veranda and the birthday parade takes place