Culture Night starts in a few hours, you can still easily get the badge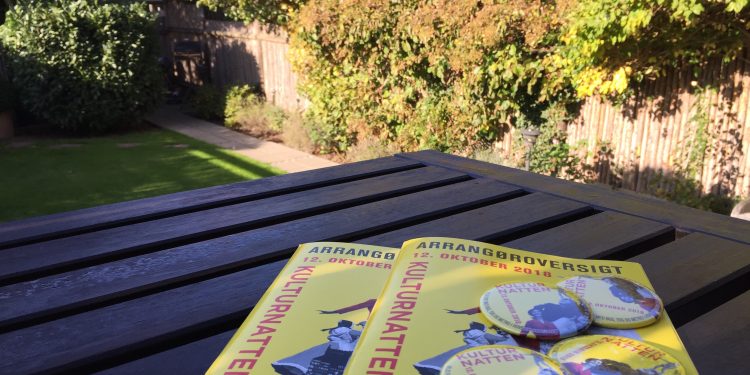 You might be one to decide last minute to participate, no worries you will probably not be the only one.
The article continues below.
By Bente D. Knudsen
The grand weather is bound to attract last minute participants; however, it is still easy buy your Culture Night pass – in the form of a badge to wear – even at the last minute.
You can buy one at all the 7-Eleven stores within the capital region as well as libraries and museums in Copenhagen and on Frederiksberg.
It costs DKK 95 and offers access to free transport on trains, S-trains, busses and the Metro in the city zones 1-99 from 17:00 to 05:00 on Culture Night.
However, the public transport will be crowded, so taking your bicycle is highly recommended too.
The article continues below.
According to the Culture Night organisation the pass has never been sold out, however just before the night itself the smaller outlets may run out.
They therefore recommend – if you are last minute participant, to get it from the Nørreport Station or the Central Station (Københavns Hovedbanegård).
Children under the age of 12 enter for free, but of course they can have a badge too, ask for the children's' badge, when you buy your own.
We have selected 12 Tips for sights worth visiting, which you can find here.