Danish design in everyday life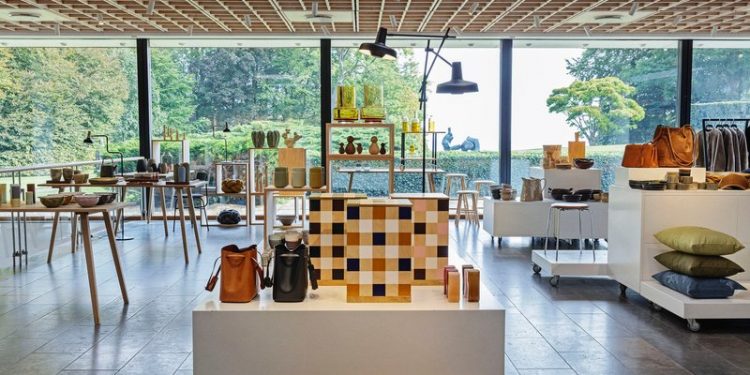 As the time approaches for Christmas gift giving, maybe you can find some inspiration in our expat writer's article on Danish design items that she would love to give to friends and family or receive herself.
The article continues below.
By Susanne Kee
Danish design was developed in the mid-20th century and is still thriving today, both in Denmark and on the international stage. When people think of Danish design they usually think of highly functional, simplistic pieces.
Hallmarks are clean lines with high quality craftsmanship and materials.
A marriage of form and function, Danish designed pieces are both beautiful to look at and made with a purpose.
Designers often use natural materials; lightly coloured woods like oak and teak, leather, metals when making furniture. With most Danish homes having white walls, the bright pops of colours come mostly from small decorative pieces.
What are the quintessential design pieces one needs to become Danish?
What items does every Dane have in their home?
There are traditional ones, contemporary choices, and then there are certain pieces that have withstood the test of time and are still relevant today.
The article continues below.
Royal Copenhagen has been producing porcelain products since the 17th century. With its signature hand painted bright cobalt blue designs on white porcelain, it is certainly eye catching.
Their original Blue Fluted dinner service can be found in many a Danish home. If you don't want to invest in a whole dinner service, Royal Copenhagen also makes an assortment of jugs, bowls, plates, serving pieces.
Georg Jensen creations are iconic, and they make everything from lamps to dinnerware. They are known for their high-quality silver pieces, that are often passed down through generations.
Vases and candlesticks from their Cobra collection, with its flowing sculptural design, are popular. The Bernadotte Thermos is both elegant and practical for everyday use.
If you want to invest in a renowned Danish design, look to the Y chairs by Hans J. Wegner. The Egg chair or Swan chair by Arne Jacobsen are also beautiful pieces often found in Danish homes and hotels.
You can add smaller items to your home to achieve the modern Danish feel as well. Hay's Kaleido steel tray collection of multi-coloured geometric shapes is highly functional and stylish.
You can mix and match tray sizes and colours, creating your choice of a monochrome or colourful look.
The article continues below.
Kay Bojesen's wooden toys are a design classic, popular both with adults and children. You can start a collection with anything from Danish soldiers to monkeys, each piece handcrafted.
Normann Copenhagen also produces wooden figurines, along with classic Danish home goods. They have been creating contemporary Danish pieces since 1999.
If you would like a little whimsy, Bjørn Wiinblad designed vases, candleholders, and textiles are perfect.
And don't forget the Danish table flag. Most Danish homes have small silver flagpoles with the Danish flag that the sit atop tables for special events.
You can leave it out all year, or just display it for birthdays and celebrations.
With all these items in your home it will certainly look more Danish!