GUIDE to regulations during the closure of retail shops, malls and department stores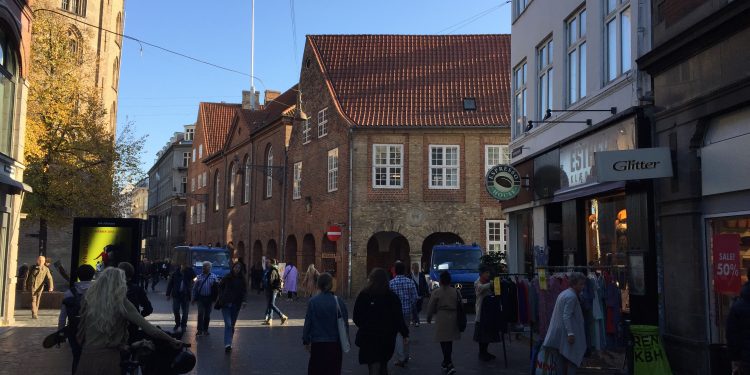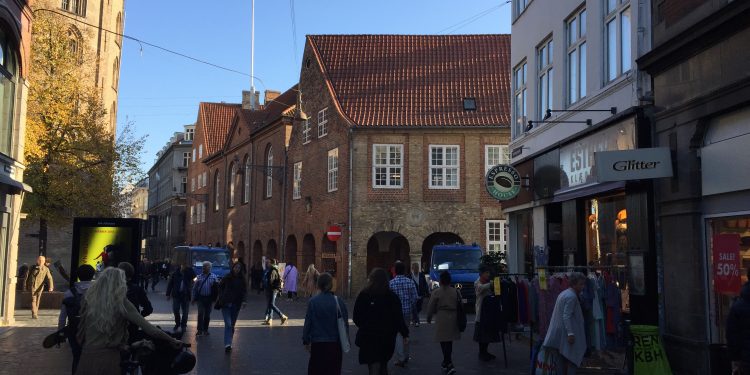 Until the 28 February much is closed, you may need certain items and wonder who can sell what and how? Find our overview to help you out.
The article continues below.
By Bente D. Knudsen
The closure of large parts of the retail trade until the 28 February may start to take its toll on your need for certain supplies.
However, many closed shops are able to sell items to their customers even if they do not have an online-shop, or if some of their products are not normally sold online.
But first who can stay and who is closed and why?
The article continues below.
Open are:
"Daily goods" stores:
In Danish the terminology for those who may stay open is defined by the expression, dagligvarebutik.
This encompasses shops who mostly sell "daily goods" or in the English term defines them as those selling fast moving consumer goods. Fast moving consumer goods are products that are consumed/used immediately. These are shops that mostly sell food and beverages, personal care products and other household products.
Pharmacies
Kiosks and gas stations
Speciality shops, these are those that sell medical equipment, opticians, flower shops (but not garden centres as the difference is that flower shops sell perishable goods that are consumed immediately), butchers, bakeries, and other food/speciality stores
Post offices, package shops and other places that distribute packages
If a shop sells both fast moving consumer goods as well as goods that are not part of this terminology, then it will be up to an individual evaluation if it may stay open or not. It will only be evaluated as a shop selling fast moving consumer goods if more than 50 percent of the goods sold are fastmoving consumer goods.
The article continues below.
Closed are:
Department stores, shopping centres and malls (except those shops located within them that sell fastmoving consumer goods).
Shops selling what in Danish is called "udvalgsvarer", this term encompasses goods that are used over time and where the product has a long-life span before it is worn out. Such goods are electronics, furniture, clothes, hardware such as fridges, freezers etc, or plants for your garden or terrace, bookshops, office supplies, etc.
So, what to do if you run out of ink for your printer and need it immediately or need a new fridge, delivered and installed?
The restrictions in place allow such otherwise closed shops to sell online (nothing new) but also to sell directly to consumers via phone, by e-mail with collection either outside of their shop or in the shop.
On 8 February the conditions for a pick-up have changed so that it is now possible to pay for the goods ordered online or by phone on site.
This makes it possible, if you run out of an item such as ink, a new printer etc. and you cannot wait for the online delivery to take place, to collect it directly.
The term is click and collect. Many of the closed shops have transferred to click and collect, or call and collect ,as well as regular online web shop sales.
If your washing machine broke, you can order the delivery and installation of a new one, the shop can deliver and install it in your home.
You may have noticed that some DIY centres seem open, they are open only for sales to professionals.
The restriction concering the closure of most of the retail trade is in place until the 28 February, and despite a positive development with less new daily cases of COVID-19 and less hospitalised, the Danish Government has issued statements that are not favourable to an easing of all restrictions after this date.
Support our magazine with a contribution of any size
We hope that you enjoy the information, insights and inspiration that we provide. We are a small team and we would like to keep delivering high quality, interesting articles for you to enjoy and your support will help Your Danish Life to continue to produce relevant content for expats in Denmark.
We do not want to put up a pay-wall, so we need your support and if you find our content relevant and worthwhile, we would value any contribution, however big or small, as a token of your appreciation of our efforts.
How to support:
Transfer any contribution to our bank account at: Your Danish Life/ Danish Expat Media Aps
Danske Bank Account number: 3409 11405673
IBAN: DK68 3000 0011 4056 73
or MobilePay to 2144 1224
Message: Support