May – the sweet and mild month and with it, finally, sun and a little more warmth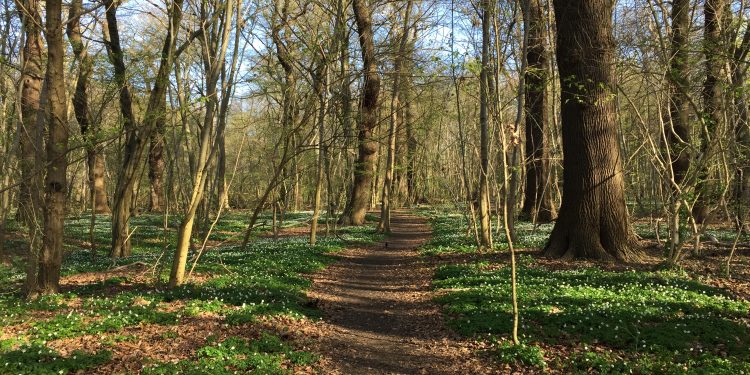 Danish Meteorological Institue, DMI, promises more sun and some warmth to Denmark for the next two weeks, so time to enjoy and spend as much time outside as possible.
The article continues below.
By Bente D. Knudsen
Somehow this year it seemed that a " real" spell of sun and warmth would never come this spring.
However, despite being the last spring month, May in Denmark is really considered as the first month of warmth and sweetness. "Kom maj du søde milde", is an old Danish song, praising the sweetness and greeness of May.
It was actually translated from the German version  "Komm, lieber Mai, und mache die Bäume wieder grün"by C. A. Overbeck accompanied by Mozart's music!
According to DMI, this weekend's weather is influenced by  a high pressures system over the southern parts of Scandinavia. This means that we will get dry weather with gradually rising temperatures.
On Sunday we could even reach 20 degrees Celsius. In the beginning of next week we will still be able to enjoy the high pressure system with lots of sunshine.
Take note where the wind comes from, when the wind comes from the north or east, seek out the coastline which is western bound, or find a spot behind a wall, or a hedgerow to find shelter from the wind – the sun is warm enough in those spots for you to enjoy your coffee outside.
As we approach the Ascension holiday, Kristi Himmelfartsdag in Danish, temperatures could even rise to what is called a real summer day, with 25 degrees Celsius locally.
End of next week is more uncertain, we could get more clouds and some rain, here DMI's prognois is more uncertain.
However, the week after, the one starting 14 May, also looks promising, as a high pressure system will dominate the weather conditions in Scandinavia. When the sun shines we should be able to reach 20 degrees Celsius, however on days with clouds only 15 C.
So, in good Danish style – enjoy the next two weeks and go outside whenever you can to get your dose of D-vitamin and general feeling of well-being.
You might not think so -but you still need sun protection in Denmark
Find our article on when you need to take head of the sun – certainly if you are on or near the sea – the UV rays are stronger than you might think.
Read more.
Need a new bicycle this season?
Find our best tips on second-hand bicycles
 here