Prepare an Empty Belly For Dining Week 2019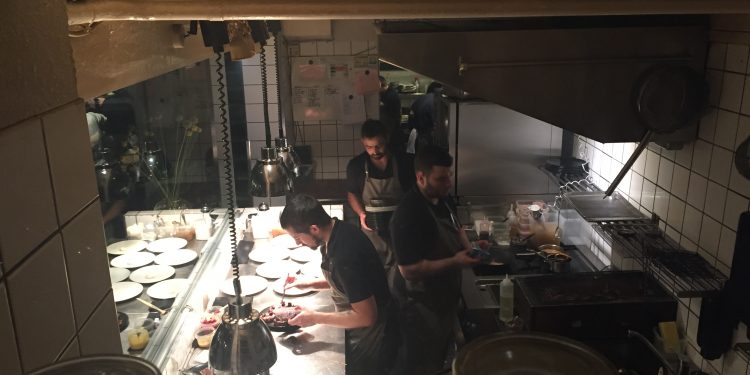 It's easy to succumb to the effects that winter has on one's mood, but perhaps the best way to fight this is with good company, good food and a whole lot of hygge. Fortunately for us, Denmark's Dining Week 2018 is right around the corner.
The article continues below.
By Emily Bartosiewicz
As the seventh week of a daunting Scandinavian winter approaches, the wind is strong, the air is cold and the nights begin early, many good reasons to enjoy the dining week 2019 if you are still here during the winter break.
Hosted by Copenhagen Food Magazine and San Pellegrino, this week will present over 200 restaurants around the country. Each restaurant selected to participate offers an interesting menu of high standards and will be of varying cuisines from around the world.
They will each prepare a three-course meal of their best quality for the price of DKK 215, which, with the additional cost of DKK 26 for the event's ticket, you'll be given access to.
Also included is a bottle of mineral water from San Pellegrino that can be shared amongst two people – useful if one would like to bring a date, as Valentine's Day rears its head around, right in the middle of the week.
Following its festival debut in 2011, Dining Week has been held on the seventh week of each year. In the span of seven years, it has gained an increasing number of following, major media coverage and visitors from around the world, also coming to see Copenhagen for the gastronomic city that it is.
Denmark's Dining Week has made a massive progression, being now regarded as one of the leading culinary festivals around Europe.
What is unique to the Dining Week is the inclusion also of the cocktail festival  Cocktail Week 2019, which runs at the same time from 10 to 17 February.
So if you do not feel like ending the night after your meal, you can prolong it with a couple of drinks. For instance, at Bar 25 in Copenhagen you can buy a ticket for two drinks at the price of DKK 110 DKK 100 + 11 for the online ticket). Only for those above 21 though!
The article continues below.
There are many recognisable restaurant names in the mix. Restaurant Silo, Restaurant Els, Karme Sushi, Bistro de Paris, Nyhavn's Færgekro, Nose2tail, to name a few. To see a full list click here and to purchase tickets for the event, click on the restaurant of your choice to check for availability.
If you want to know whether they offer a vegetarian menu as well – select restaurants and you will small sign in front of each of them, the little leaf means they serve vegetarian. Not all restaurants have translated their menu's into English, so even if you use the English language option, you may need Google translate.
So to all the major foodies out there, sharpen your forks and knives and undo that belt buckle, because Denmark's Dining Week 2019 will not disappoint you, and it definitely will not leave you with an empty belly.
The Dining Week takes place from 10 to 17 February 2019