Prepare an Empty Belly For Dining Week 2022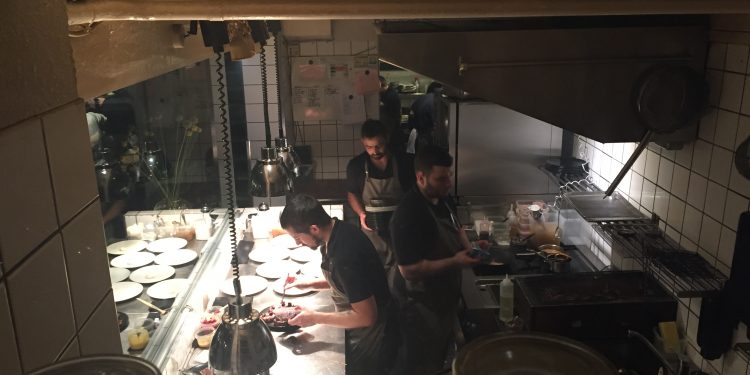 It's easy to succumb to the effects that winter has on one's mood, but perhaps the best way to fight this is with good company, good food and a whole lot of hygge. Fortunately for us, Denmark's Dining Week 2022 has just started.
The article continues below.
By Emily Bartosiewicz
As the seventh week of a daunting Scandinavian winter approaches, the wind is strong, the air is cold and the nights begin early, many good reasons to enjoy the dining week 2022 if you are still here during the winter break.
This week will present over 200 restaurants around the country. Each restaurant selected to participate offers an interesting menu of high standards and will be of varying cuisines from around the world.
They will each prepare a three-course meal of their best quality within the price range of either DKK 215 or DKK 400, which, with the additional cost of DKK 25 to DKK 40 for the event's ticket, you'll be given access to.
Following its festival debut in 2011, Dining Week has been held on the seventh week of each year.
In the span of years since the start, it has gained an increasing number of following, major media coverage and visitors from around the world, also coming to see Copenhagen for the gastronomic city that it is.
And with the end of the coronavirus restrictions, it can again attract visitors from both inside and outside of the country.
Before the outbreak of coronavirus Denmark's Dining Week had made a massive progression and was regarded as one of the leading culinary festivals around Europe.
The article continues below.
There are many recognisable restaurant names in the mix. Restaurant Silo, Restaurant ET, Peder Oxe, Salt, Nærvær, to name a few.
To see a full list click here and to purchase tickets for the event, click on the restaurant of your choice to check for availability.
If you want to know whether they offer a vegetarian menu as well – select restaurants and you will small sign in front of each of them, the little leaf means they serve vegetarian.
Not all restaurants have translated their menu's into English, so even if you use the English language option, you may need Google translate.
So to all the major foodies out there, sharpen your forks and knives and undo that belt buckle, because Denmark's Dining Week 2022 will not disappoint you, and it definitely will not leave you with an empty belly.
The Dining Week takes place from 11 to 20 February 2022
Support our magazine with a contribution of any size
We hope that you enjoy the information, insights and inspiration that we provide. We are a small team and we would like to keep delivering high quality, interesting articles for you to enjoy and your support will help Your Danish Life to continue to produce relevant content for expats in Denmark.
We do not want to put up a pay-wall, so we need your support and if you find our content relevant and worthwhile, we would value any contribution, however big or small, as a token of your appreciation of our efforts.
How to support:
Transfer any contribution to our bank account at: Your Danish Life/ Danish Expat Media Aps
Danske Bank Account number: 3409 11405673
IBAN: DK68 3000 0011 4056 73
or MobilePay to 2144 1224
Message: Support
The article continues below.