S-line changes prolonged until 14 October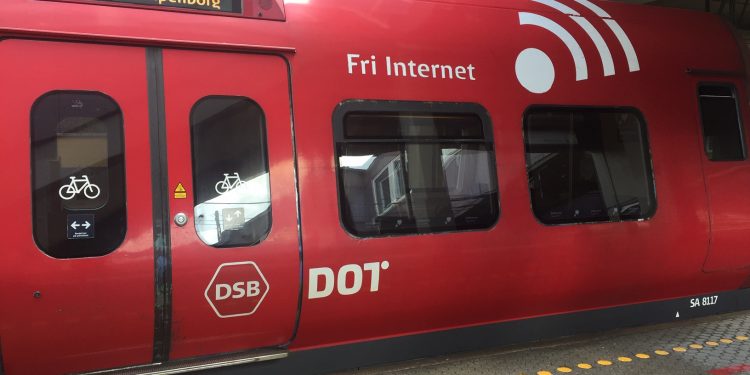 Due to delays, the period with no direct S-trains from Copenhagen to Hillerød due to the building of  the new tramway line in Lyngby has been extended. Passengers will have to change at Lyngby Station.
The article continues below.
By Bente D. Knudsen
A three week delay means that the much used A-line, which commuters living north of Copenhagen take daily, will not be able to run directly to the suburbs of Holte, Birkerød, Allerød or Hillerød until the 14 October.
Originally the plan was that the tunnel work at Lyngby Station was to have ended on 20 September.
Instead, commuters will need to continue to change trains in Lyngby and must expect to wait up to 7 minutes at Lyngby Station for their connecting train.
The reason is the building of a so-called Letbane in Lyngby, a modern kind of tramway. The extension is due to a delay in the building of the tunnel.
All summer work has been ongoing to build the new line at Lyngby Station, and this affects the railway system in Lyngby, as DSB thus has fewer tracks to use during this stage of the  building process.
The A-line, which normally runs all the way to Hillerød from Copenhagen city, will run on a different schedule.
Most importantly; passengers travelling via Lyngby must change trains at Lyngby Station DSB informs.
Until 14 October 2019 this means that:
During the week in the daytime:
Line A runs from Hillerød to Lyngby and from Lyngby to Hillerød
Line E runs from Lyngby to Køge and from Køge to Lyngby
There willl also be a line A running from Hundige to Klampenborg (but with NO STOPS between Hellerup and Klampenborg.)
Line C still runs with stops at Charlottenlund and Ordrup stations ( but there can be changes to the schedule during the evening/ weekends see below).
Line Bx will not run at all from 24 June to 14 October.
During the weekend, daytime:
Line A runs from Hillerød to Lyngby and from Lyngby to Hillerød
Line E runs from Lyngby to Køge and from Køge to Lyngby
Especially for the weekend of 12 October( starting Saturday morning at 07:00) and 13 October, the S trains will be replaced by train buses between Gentofte and Sorgenfri, check rejseplanen well ahead of time to see if there are any changes affecting your trip. Train buses can be found at :
Gentofte: In front of the station
Jægersborg: On Jægersborgvej about 300 m from the station on both sides of the road
Lyngby: At the bus stops in front of the station
Sorgenfri: On the bridge both sides of the road
You can also check the site at DSB concerning track renovations (sporarbejde)  here
DSB recommends that travellers in this period check on rejseplanen.dk to see how their trip may be affected.