White and cold winter is coming – DMI promises frost and some snow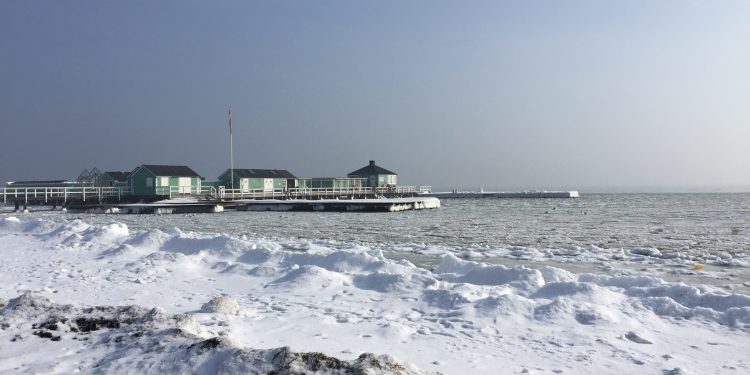 Starting next week, cold and white winter weather is on its way to Denmark, and according to forecasts, it is just the beginning of a longer cold spell,
lasting far into February.
The article continues below.
Just as DMI had predicted in its long-term forecast at the end of November, winter is set to arrive starting this weekend with days around 0 degrees Celsius or just below, and nights with frosty temperatures between minus five and minus ten degrees Celsius.
This is due to a large and dominating high-pressure system, stretching from Greenland over the Northern parts of Scandinavia to Siberia, which will prevent the milder and wetter low-pressure systems from influencing the Danish weather.
How much snow Denmark will get is still not certain, however,there will be some snow showers, mostly along the eastbound coasts and in the eastern parts of the country.
The coming weekend will bring days with between two and four degrees Celsius and nights with frost down to minus five degrees Celsius.
Starting on Monday the day temperatures may drop further and nights as well.
The wind is expected to pick-up, making it feel even colder.
Of course, it is winter and thus normal for the season, however, the temperatures in February are expected to be  a couple of degrees colder than average for the month.
According to DMI the prognosis is fairly sure as fare as the cold is concerned, however, they are still not certain how much snow the country will get.
Locally more snow could fall, enabling children the delight of it, and in the southern parts of the country there is a risk of a regular snowstorm during the period.
More precise forecasts of snow can only be made on a short term basis, DMI says.
The article continues below.
The exact duration of the cold spell is uncertain, however, DMI expects it to last at least until week 6, probably longer.
DMI has measured the countrywide temperature in Denmark since 1874. Find below some of the cold records reached for the month of February.
The article continues below.
The coldest February registered was in 1942, when on the 8 February 1942, Brande registered minus 29 degrees Celsius.
Temperatures of minus 25 degrees Celsius or less have been registered nine times – and the last time was 41 years ago in 1978.
The last time in recent years that Denmark was in a real deep freezer with between minus 15 to minus 20 degrees Celsius was during February 2012.
The most common cold temperature is minus 10 degrees or less – this happened 113 times in February. The last time minus 10,7 degrees were measured was in 2016.
So we can only wait to see if there will be any records broken in 2019.
Text and picture by Bente D. Knudsen