Weather warning from DMI – again risk of heavy even torrential rain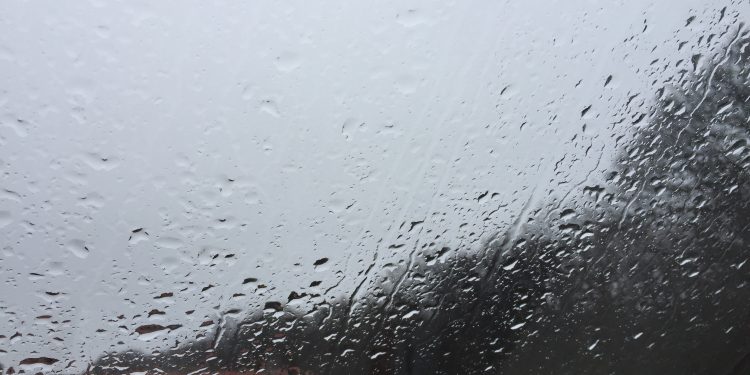 An important low pressure system will reach large parts of Denmark Monday afternoon. DMI is warning of risk of dangerous weather.
The article continues below.
By Bente D. Knudsen  Picture: Screen dump DMI
After a dry and fairly warm weekend, DMI is warning of a low pressure system, which is forming over the southern parts of Germany, and is moving north towards Denmark.
It is expected to reach Denmark on Monday evening bringing large amounts of rain,  with risk locally of torrential rainfall.
The low pressure system will only slowly move to the north- east, and therefore it is expected that over a 24 hour periode, from Monday evening until Tuesday evening, more than 30 to 60 mm of rain may fall.
The article continues below.
[/
The important low pressure system is formed due to the pressure difference between the very warm weather over southeastern Europe and the cooler weather to the west.
As a result of these contrasts, the low pressure system will form and develop on its way north and is expected to bring large amounts of rain to Denmark.
However, this also means that it can be very difficult to predict where what will from locally, therefore DMI will be monitoring the low-pressure systems course closely.
The risk of heavy and torrential rain (skybrud in Danish) entails an increased risk of aqua planning, water in cellars and flooded low lying areas.
At the moment the warning is issued for:
All of Zealand, including Copenhagen and North Zealand, Lolland, Falster and Møn as well as Bornholm and large parts of mid and north Jutland (Aarhus area and Djursland, as well as Aalborg and North Jutland).