March tips in the Copenhagen area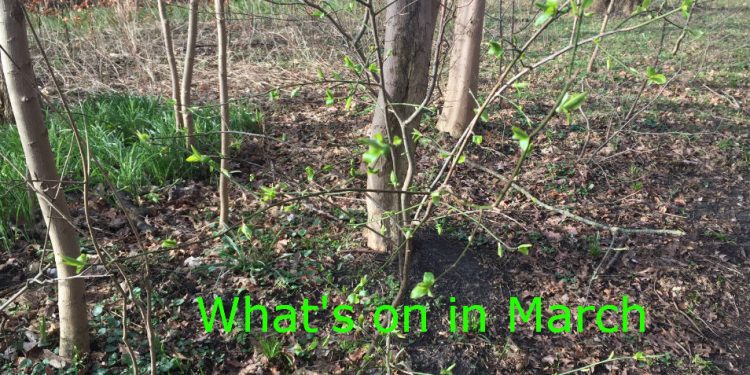 Supposedly the first spring month, but it can be anthing from mild to cold, rainy and windy, dress up for outdoor activities or look for events where you can stay inside. Find here a diverse selection for your inspiration.
The article continues below.
By Bente D. Knudsen
The great documentary film festival CPH:DOX starts on 15 March – running until the 26 March, it presents more than 600 films some entertaining such as the exploration of the Norwegian fjords, others serious and emotionally trying with for instance the start of the Russian war on the Ukraine.
This year, Your Danish Life readers get a special 20 percent discount on online tickets. More information and how to get your discount here.
Of course, all the Irish pubs in Denmark are celebrating the Irish Saint Patrick's Day on 16 March. You will find all of them posting their events on Facebook.
Calling all Gin lovers! The MENY Rotunden Gin Festival is around the corner, so why not pop over and try out some of the finest Gins in Denmark. Meny Rotunden Gin Festival on Strandvejen in Hellerup from 17 to 18 March. It's a supermarket so of course entrance and sampling are free!
The article continues below.
If you understand som Danish then enjoy the story of the Northern Lights – specially for children and their families at Tycho Brahe Planetarium on Frederiksberg, where they on Saturday 19 March will bring great films and stories about this amazing light  – also seen last month in most of Europe. One of the planetarium's experts will guide you  and your family.
You can also check out the Veras Market in Nørrebrohallen, at Nørrebrogade 208, 2200 Copenhagen on Saturday 25 March from 11:00 to 16:00 – here you can purchase second hand items such as clothes, leather bags, belts, and silk scarves.
You can find a few eateries with excellent wine, tasty food and live music to entertain you.  This is also the beginning of the outdoor fleamarket season which rus from around 1 April until end September. Find more fleamarket information in our article about Danish fleamarkets here.
A great place to go, with affordable drinks, is the Copenhagen Downtown Hostel & Bar where on Saturdays their DJ gets the party started, here you can eExperience the ultimate sound journey with a mix of the hottest tracks and genres, guaranteed to make you move.
Saturdays from 21:00 to 05:00 at Vandkunsten 5, 1467 Copenhagen.
Enjoy March