Weekend tips in the Copenhagen area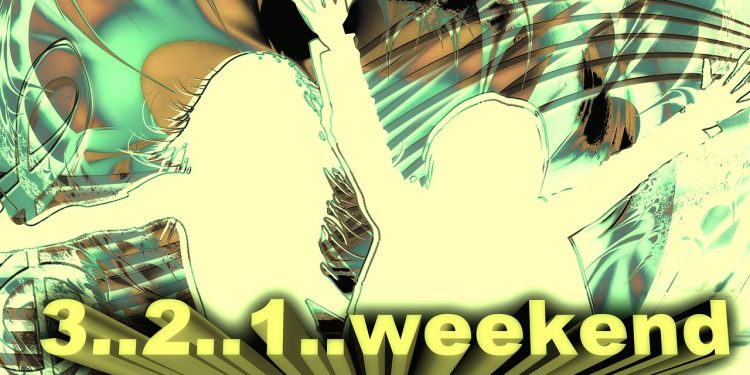 Weekend weather will be far from anything that even feels remotely like spring – cold, rainy and on Sunday very very windy. Again, you will need to dress up for outdoor activities, or look for events where you can stay inside.
Find here a diverse selection for your inspiration.
The article continues below.
By Bente D. Knudsen
Calling all Gin lovers! The MENY Rotunden Gin Festival is around the corner, so why not pop over and try out some of the finest Gins in Denmark. This year, there's a new Gin in town, created by ISH Spirits, designed for people who can't have alcohol either for medical, personal or religious reasons.
'GinISH' was created by the talented Morten Sørensen, who had this idea to create an alcohol-free spirit when he did a 100-day alcohol free challenge. He saw a gap in the market, here in Denmark, when his options were limited to soft drinks, juice or water. Now, he has developed an alcohol-free Rum, RumISH
So, come to the festival and try it out for yourself. You will not be disappointed. We feel it is great to have this option where you can have a cocktail and monitor the alcohol and sugar levels, GinISH is also sugar free, by topping up of your G&T with GinISH! Find it at Meny Rotunden Gin Festival on Strandvejen in Hellerup from 14 to 16 March. It's a supermarket so of course entrance and sampling are free!
If you are a fan of classical music, then do not miss out on the Concert Festival on 17 March. This is a yearly recurring event, a concert day with music for all ages at the DR Concert hall – and with no entrance fee, you can bring the whole family and friends a as well. Every hour there will be four concerts taking place in four different concert locations in DR Koncerthuset.
As a guest you can enjoy just one concert or stay the whole day and enjoy as many as you want. There will be lots of other musical activities in the whole building and if you for instance have an instrument you usually play – bring it along for a free service check. Enjoy snacks and meals the whole day (bringing your own lunch is not allowed).
Location: DR Koncerthuset, Emil Holms Kanal 20, Copenhagen on 17 March from 10:00 to 19:30. You will not be alone – but there is ample room for all to enjoy the event.
The article continues below.
You can also check out the Vintage Kilo Sale market in Nørrebrohallen, at Nørrebrogade 208, 2200 Copenhagen on Saturday 16 March from 11:00 to 18:00 – here you can purchase vintage items for a kilo price of DKK 255 from popular brands from the 1960s to the 1990s.
Find clothes, leather bags, belts, and silk scarves. You can find a few eateries with excellent wine, tasty food and live music to entertain you. Entrance: DKK 25
If you understand some Danish and enjoy the history of Man and Moon, visit the Tycho Brahe Planetarium on Frederiksberg, where they on Saturday 16 March celebrate the 50th anniversary of the first man on the moon (the anniversary is in the summer 2019). One of the planetarium's experts will guide you through the evening, which consists of lectures and, of course, moon watching through the two large telescopes.
A glass of bubbles is included to make the event more festive. With the moon not quite at full moon, the visibility is excellent to see the large craters and other landscape features of the moon.
The article continues below.
If you are in need of dancing and some 80s fun – check out the Disco Funk Night with the DJ Vinyl DJ, Funk & Disco at the Kajak Bar in Copenhagen, on 16 March at 19:00 ( if you want to eat) with doors opening at 22:00 for those who just want to dance. Tickets for dancing: in advance DKK 60, or DKK 80 at the door.
On Friday 15 March you can also enjoy great jazz music at Copenhagen Jazz House Montmartre when the American pianist and singer Champian Fulton dives into the rich American treasures of songs and offers her own personal versions of the adored songs. Doors open at 18:00 and the concert starts at 20:00. Tickets at DKK 320.
Of course, all the Irish pubs in Denmark are celebrating the Irish Saint Patricks Day on 16 March. You will find all of them posting their events on Facebook.
A great place to go, with affordable drinks, is the Copenhagen Downtown Hostel & Bar, who is promising an epic night with special offers for all those thirsty for some real Irish beer with a large glass of Guinness (40 cl) at DKK 45 for the first 100 people. You can also get at cocktail for only DKK 70 with 2 for DKK 120. Saturday 16 March from 21:00 to 05:00 at Vandkunsten 5, 1467 Copenhagen.
Happy Weekend!