December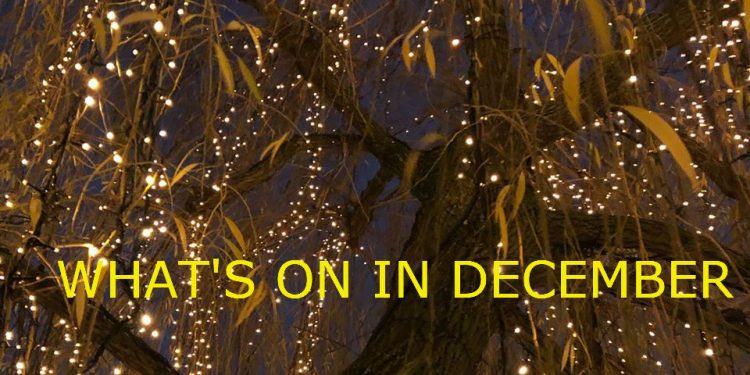 What's on the last weeks of December? Find here a few tips for things to do in Copenhagen and around the country.
December is a delightful Christmas month to enjoy with all the Christmas lights and decorations, there plenty of events, but do remember that during the bank holidays, Danes spend their time at home with family and friends. Shops and many eateries will remain closed on 24 to 26 December.
1.
Christmas concerts are plenty such as on the 7 December at 16:00 Händel's Messiah with Camerata Øresund at the The Black Diamond tickets here:
2.
An event not to miss while living in Copenhagen is the official reception of foreign ambassadors, this brings the royal mounted guard to town, beautiful old horse drawn carriages and splendid livery. On 13 December they will ride from Kastellet at 10:00 to Amalienborg and back five times lasting until 12:30. Look out for our updated article with all the details.
3.
The open-air museum in Lyngby, Frilandsmuseet, opens up with their wonderful Christmas tale of what it was like to celebrate Christmas 150 years ago, either as the poor worker on a farm or the wealthy peasant in the fine rooms. Open weekends only, 7 and 8 December, and again 14 and 15 December, this is a real treat for all ages. More information at nat.mus (only in DANISH) so check the Danish site and use a translation program.
4.
Strolling through Copenhagen on Strøget? Don't miss the Christmas table decorations at Royal Copenhagen's flagship store. There are several tables beautifully decorated with Royal Copenhagen tableware, however their yearly special exhibition is on the second floor where different artists over the years have decorated magnificent, and sometimes really "weird", artistic Christmas tables.
This year's theme is maritime and quite fun to see. You won't be alone as many tourists and Danes visit as well. Free entry of course.
5.
A couple of sports events when on the 12 December at 18:55 FC Copenhagen takes on Malmö FF in Telia Park, Østerbro or on 16 December at 19:00 FC Copenhagen plays against OB also at Telia Park, Østerbro. Find more games here
6.
Christmas markets in Copenhagen abound, but why not visit the one in Helsingør at Kronborg, a real gem and a great excursion on a grey winter day. Helsingør is a quaint town with multi-coloured houses and if you have only been during the summer, Christmas is a good time as well. Visit Kronborg's Christmas market, the Navel Museum and stroll around town.
Easy to reach even by train from Copenhagen Main Station, Østerport, Hellerup or Klampenborg on the regional train Kystbanen.
7.
On 13 December the traditional Sankta Lucia is celebrated around Denmark in schools but also in many churches and even right on the canals of Copenhagen and Aarhus. Read more about this celebration in our article here.
8.Until 15 December you can visit the small and exclusive exhibition "Worthy of a Queen/ En Dronning Værdig" at Christiansborg Castle. Her a selection of the Danish Queen's jewellery and silver ware is on display in the small library, Dronningens Håndbibliotek. You can access the exhibition with a normal ticket to the Royal Rooms or the all-inclusive ticket to the castle's museums.
9.   In December both Bakken and Tivoli are for Christmas. From 22 November to 22 December Jul på Bakken is open ONLY on weekends, whereas Tivoli stays open every day until 5 January, however on 24 December Tivoli will close at 16:00!

10. Fireworks your thing? Tivoli's Firework Festival is a must on a dark winter evening. If you are lucky you might even see it by standing on the square opposite the main gate, or on the terrace in front of Tivoli Food Hall inside the Tivoli gardens. The fireworks illuminate the whole sky above Tivoli if the night is clear.
Of course, you can also see it from the first row inside. On 25 and 26 December at 20:45 and on the 27 December at 23:00.
11. What to do on New Year's Eve? Tivoli remains open and all their eateries as well. And of course, at 23:00 Tivoli's New Year's Eve fireworks illuminate the sky. The park closes at 00.30.
Or join the show at 21:00, Party like Gatsby Copenhagen – Cabaret Noir Spectacular 20s style and their New Year's Eve Party more information here 
12. The first days of January, starting the 1 January to 3 January are a quite fun time to stroll around Amalienborg and Christiansborg castles as this is the time for the important annual New Year Levee's of the Royal Family.
There will be beautiful horses, guards in red gala uniforms, royals in magnificent gowns, and of course the amazing gold horse carriage. Look out for our updated article a few days before the many events.