Where to eat out – when you are on the move around Denmark?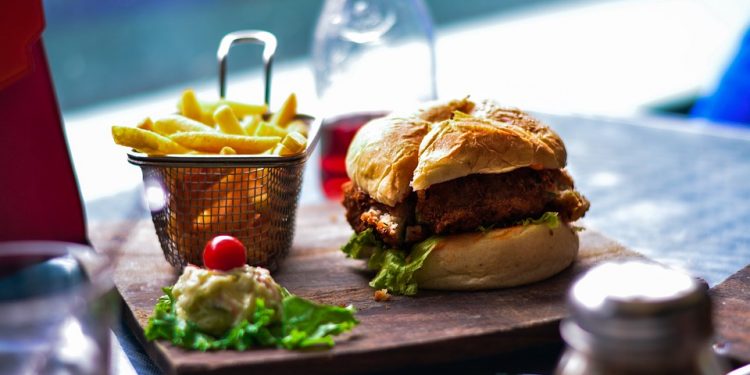 As an expat on the move, exploring the unknown sites of your new home country, hunger sometimes comes suddenly. Maybe you got up early and only had a light breakfast and after visiting a sight, you wonder 'where to get a decent meal, at a fair price?'
By Bente D. Knudsen
Certainly, when travelling and sightseeing, the new Nordic cuisine may not be highest on your wish list.
Instead, a good burger, salad, sandwich or steak might do the trick.
Standing at the local torv, the local central square, you may not recognise any of the café names – and be uncertain about which one to choose?
This happens in my family and with two teenagers on the tow, getting "good" food in a hurry can be essential to the continued (relaxed) family mood.
Luckily, eating out has become much easier – even in the smaller towns in Denmark.
The article continues below.
For the past decade, Danes have increasingly adopted the otherwise southern European trend of eating out, so much so that restaurants are seeing a growth in sales, whereas supermarket sales are stable or even stagnant.
Last year the Danish restaurant sector had a total turnover of DKK 19.7 billion, a growth of 30 percent over the past five years. To Danish paper Jyllands Posten, CEO Henning Bahr, from Retail institute Scandinavia says that:
"There is no doubt that the increase in turnover in the restaurant sector comes at the expense of the retail trade as Danes eat out more or buy take away. Also the increase in tourism has had a positive impact on the restaurant sales."
The CEO of Denmark's hotel and restaurant organisation Horesta, Katia Østergaard, expects that Danes will eat out more also in the future, adopting a lifestyle much more common in the US or Southern Europe.
A number of chain restaurants/eateries have been able to benefit from this trend and expand all over the country, making it easier to find a recognisable and well tried out eatery when travelling around Denmark.
If you do not know them yet, it might be a good idea to make their acquaintance, making it easier to opt for one of their outlets when you are in an unknown town.
The article continues below.
Of course, do not expect the fine dining experience but more the value for money, with a menu to suit most tastes. The three best-known ones were all started by local entrepreneurs in some town in Denmark and have grown from there.
The oldest of these is Jensens Bøfhus, which dates back to 1984 when the first restaurant opened in the centre of Aarhus.
The concept is simple, the steak or bøf comes with an eat as much as you like salad bar and ditto for the soft ice bar – usually very popular with kids.
The chain has grown to 34 restaurants in Denmark.
In 1990, the success of Jensens Bøfhus must have inspired the owners of Bones in Herning. Their concept is much the same, with an eat all you can from the soft-ice bar for the kids, however, rather than focusing on the good steak; they based their concept on spareribs.
Even if you can have other meals, more than 60 percent of their menus sold are still spareribs.
Their base of origin being Jutland, this is still where most of their restaurants are (16), however they have expanded to Zealand with five locations and are still growing.
The article continues below.
The owners of Café Vivaldi set up their first cafe in 1999 on Zealand in the small town of Slagelse. The name derives from the former proprietor at that location, a flower shop called Vivaldi.
The concept was to have a nice, cosy and neat coffee house atmosphere, where customers could pop in for a hot or cold drink, a simple snack, cake or more sturdy meal.
The menu is extensive with burgers, pizza, sandwiches, salads or burritos.
Their focus is to establish the Café Vivaldi's in the larger Danish towns, often lacking in such meeting places.
It has grown to a total 12, of which eight cafés are located in different larger and smaller towns on Zealand, one in central Copenhagen, as well as three in Jutland, with a fourth expecting to open in 2017 in Esbjerg.
Interestingly, of the three Japanese inspired sushi chain restaurants, Sticks N Sushi, Izumi and Letz Sushi, none have really ventured outside of the greater Copenhagen area to smaller towns in Jutland or on Zealand.
Only Letz Sushi has expanded to Jutland's largest city, Aarhus, where they have three locations.
Maybe the next nationwide chain restaurant could be a sushi concept?