Windy weekend up ahead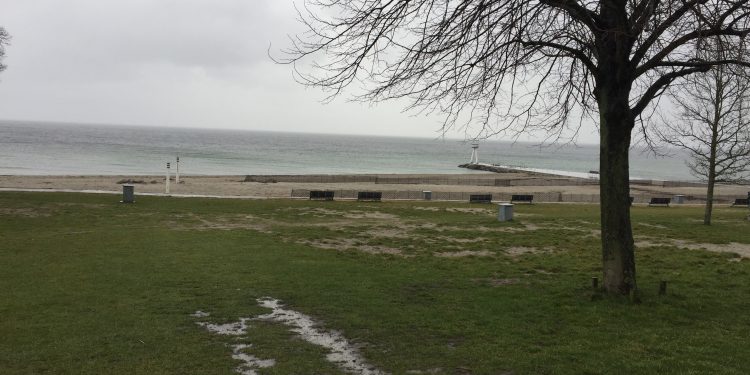 Rain and more rain is in store for us until the beginning of next week. Top that with lots of wind.
The article continues below.
By Bente D. Knudsen
As many of us are longing for warmer and sunnier days, the next three days do not have much of that in them according to DMI.
Friday evening a low-pressure system will continue to bring a lot of rain and the wind will pick up from the west, with strong winds over the southern parts of the country and even gales, on Bornholm gusts of wind of storm strength are expected.
After a calm beginning to Saturday with a few showers and some sun, in the afternoon a new low-pressure system will reach Denmark, which starting Saturday evening will bring strong winds and even gales, with winds from the southwest. Temperatures during the day will be between five and eight degrees Celsius – dropping to between two and five at night.
The article continues below.
Sunday is a true copy of Saturday, with some showers, clouds and a bit of sun, however, it will remain very windy, with strong winds and gales and later during the night in the Northern parts of Jutland again with risk of gusts of wind with storm strength. Temperatures during the day will remain around 6 to 8 degrees Celsius again dropping during the night to just a few degrees plus.
Monday will be a transition day, as we will continue to get some sun but also showers and although the day temperatures remain more or less the same, the night temperatures could drop to a couple of degrees below zero bringing us night frost again.
The good news? According to DMI, starting Tuesday next week, a high pressure system may build up from the south bringing us warmer and sunnier weather during the day, with, however, colder nights.
By this time we could have reached, or even surpassed, the record amount of rain of 100 mm for a month of March.  The average lies at between 40 and 46 mm.