Winter holiday week 7 – not going anywhere?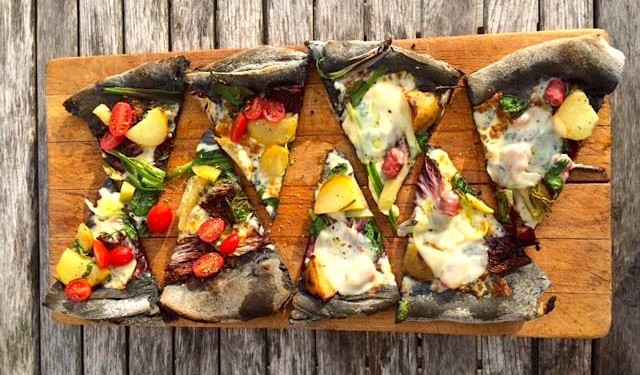 Then take advantage of the special event, Dining week 2016, which takes place for the sixth time. From 14 to 21 February a multitude of restaurants all over Denmark offer a 3-course menu for only DKK 200. So, instead of snow and mountains, taste and try something new. Tickets are sold at www.diningweek.dk
By Bente D. Knudsen
Named the largest restaurant festival in Europe, the Danish Dining week's ambition is to give Danes (and expats) a great food experience, wanting to attract more Danes to going out, something Scandinavians in general due less than their southern European counterparts.
One of the founders of the festival is Bjørn Beyer, Partner and Marketing Manager at San Pellegrino, the brand is also one of the sponsors behind the festival – a bottle of the bubbly water is included in the menu price. " We want to increase people's awareness of the great restaurants we have, often the focus is on Copenhagen, but there are great places all over Denmark," he says.
The concept is simple; a range of the countries' restaurants offer a specially developed three course menu at DKK 200, the menus are sold through a pre-booked ticket system on dining.dk. In 2015 a total of 142 restaurants participated, selling 114,000 tickets.
Starting out as a purely Copenhagen event it has spread to the whole country, and in 2016, a total of 180 restaurants and eateries will open their doors. The organisers expect to sell 180,000 tickets.
"The dining festival has helped change a situation where February was really a dead month for the restaurants as so many Danes leave for their winter holiday, instead a number of restaurants have been able to increase their turnover," Bjørn Beyer explains.
Buy leftovers for DKK 40
If you don't fancy spending DKK 200 on dinner, try instead the new app, Too good to go, here you can buy leftovers from restaurants. Often the restaurants aren't full (maybe except week 7) and they risk having to throw out food, which is still edible – but just unsold.
The app is free, and once you have logged in, a list of restaurants in your area come up, most of them sell for DKK 20, a few at DKK 40. You can usually pick-up your cheap dinner at about the time the restaurant closes, around 22:00, – so it's late dinner that day. No Michelin starred restaurants have joined just yet, mostly you will find leftovers from buffets and sushi restaurants.