Winter holiday week will be grey and mild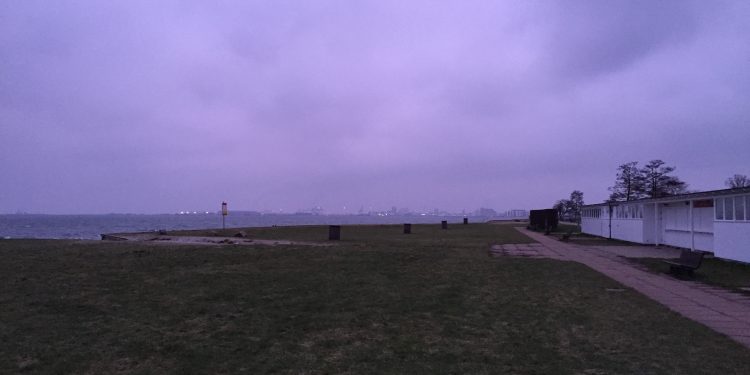 Not much hope of a white winter holiday week if you are staying in Denmark. It will be mild, wet, and to start with, grey!
The article continues below.
By Bente D. Knudsen
If you decided to stay put, remember to find your rain gear, and be prepared for lots of wind. Unfortunately, the current seven day forecast from DMI does not leave many chances of gliding down a hill on your toboggan.
Friday will start with some sun and only a few showers ,however, as the day progresses, clouds and rain will cover the sky. It will also be very windy with local gales and temperatures will be mild for the season with between 4 and 7 degrees Celsius.
Saturday and Sunday are not much better, longer periods of rain, or shorter with showers, will dominate and it remain mild up to 8 degrees, nights down to plus 1 to 4 degrees Celsius and we are in for another windy weekend, certainly along the coasts.
The article continues below.
Monday the weather could start getting dryer and a bit colder, as a high-pressure system builds up, however, whatever white comes down will not stay, it will be more sleet than snow and clouds will alternate with the sun.
Tuesday and Wednesday temperatures will drop to 1 to 4 degrees Celsius and will remain mostly dry, nights could see some frost around plus two to minus five degrees, however, there is still not much snow in sight.
Take not that when the nights are below 0 with frost, the next morning, roads, bicycle paths and pavements may be icy and slippery.