Danish health authorities update coronavirus status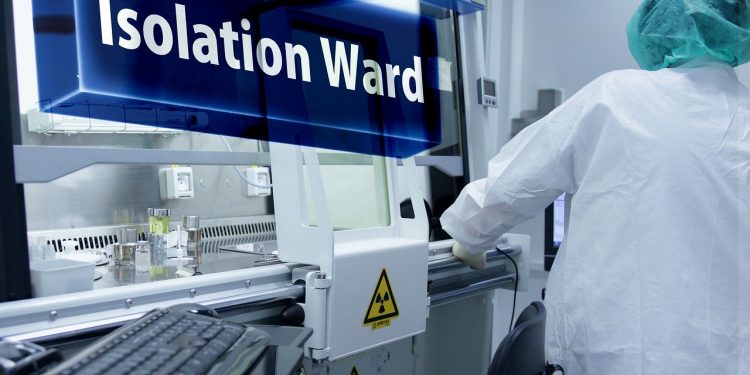 As the virus moves closer to home with the large outbreak in Italy, the Danish authorities are following the situation closely
The article continues below.
By Bente D. Knudsen
The risk assessment and guidelines for coronavirus COVID-19 in Denmark are expected to be updated tomorrow, after a meeting today within the European agency for the prevention and control of illnesses (ECDC), the Danish health authorities announce in a press release.
"We are following the situation in both Italy and the rest of the world closely, we do this by constantly following the updates from the European agency for the prevention and control of illnesses (ECDC). Later today a new meeting is to take place within the agency and they will certainly issue an updated statement and updated measures on how to handle the outbreak of the new coronavirus (COVID-19) in Europe,"says Søren Brostrom CEO of Sundhedsstyrelsen, the Danish Health Board.
The strategy in Denmark is still to identify those who have been taken ill with the virus and their contacts, and to isolate them as quickly as possible to prevent further spread but also to be ready should a situation arise where there are several who are ill and can spread the illness.
The Danish health authorities acknowledge that with the large outbreak in Italy the risk of spread to Denmark has increased.
"With the spread of COVID-19 within Italy, it of course brings the virus closer to home. We therefore need to prepare for a scenario where there is a continued spread of the virus within Europe," says Kåre Mølbak senior director at Statens Serum Insitut.

"We know now that most of those who are taken ill with the new coronavirus only have mild symptoms upon which the illness passes on its own. Those at risk of a serious effect of the virus are the elderly and those who are especially at risk due to other illnesses or other immune deficiencies."
Patients who are under suspicion of being infected with the coronavirus will continue to be transferred to Hvidovre Hospital on Zealand or Skejby Hospital (Aarhus, Jutland), the two Danish centres with equipment for dangerous infectious disease.
Statens Serum Institut (SSI) has put in place a 24/7 emergency operation, which can test for new coronavirus within a delay of four hours.
The virus is transmitted through person-to-person contact. Transmission has been seen to occur to health personnel and between family members. It is well known from other species of coronavirus, e.g. SARS and MERS, that transmission can occur by close contact with sick individuals. Generally, transmission of these viruses occurs by the spread of droplets from sneezing or coughing or by direct contact (e.g. contaminated hands). It is currently not established whether transmission can occur from asymptomatic individuals (if someone with a disease is asymptomatic, it means that they do not show any symptoms of the disease) but current evidence suggests that individuals with symptoms are the main cause of transmission.  Source: Sundhedsstyrelsen