Looking for a second hand bicycle ? Find our best tips on where to buy them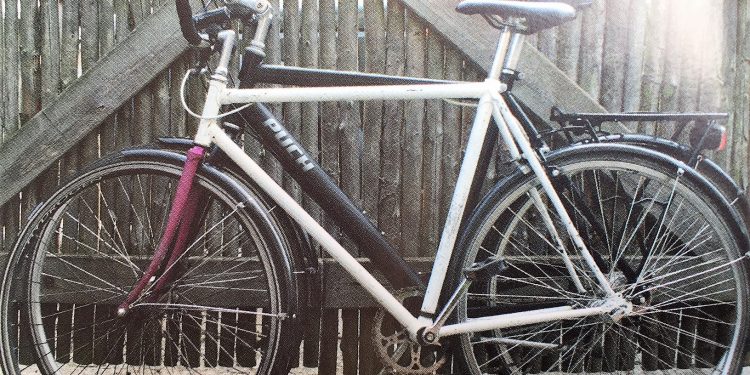 Impossible to live for a long time in Denmark without a bicycle. You may find new ones quite expensive? Find our best tips for buying second hand ones.
By Bente D. Knudsen
The article continues below.
New fashionable brands can be extremely expensive, from DKK 3,000 and upwards, the same goes for children's bicycles.
However, some of the larger supermarket chains and DIY stores sell cheaper new ones of fairly good quality.
Depending on how often you use your bicycle and what you use it for, look at Harald Nyborg, Bilka and Kvickly among others for cheaper new ones.
If you want to buy a second-hand one instead, find here a few tips for where to look.
The article continues below.
Police Auctions of hittegods (lost and found)
Police auctions are a good spot.
They do bike sales of so called hittegods. These are lost and found bikes that no one ever picked up and have been standing around for a long time in the streets, as well as stolen bikes recovered by the police and where the owner cannot be found.
The police only keep bicycles delivered to the lost and found for one month.
The bicycles sold at these auctions used to be in really bad condition, but today the ones put up for auction are usually either in need of light maintenance or can be used immediately.
The ones in really bad condition are thrown out.
The price of course varies – from DKK 400/600 and upwards depending on the bicycle and the bidders.
The police don't do the auctions themselves, instead those collected by the police are sold through auctions all over the country, you have to look for hittegods or cykler, as the auction houses have many other items on sale.
The article continues below.
Find the Danish auction houses used by the police below, this year the good news is that they are no longer online but live auctions where you can see what you are bidding for.
North, Middle and West Zealand:www.lauritz.com   Follow this link to the online auction for bicycles here.
Copenhagen area: www.lauritz.com or go to  www.topauktioner.dk
For North Jutland:  www.aah-auktioner.dk
For East Jutland and Aarhus:   www.haderslevauktion.dk
For West Jutland:  www.ho-auk.dkst 
For South Jutland: www.haderslevauktion.dk
For Funen: www.odenseauktionerne.dk
The sites are not that easy to manipulate as they are in Danish only – but a good tip is to search for the catalogue, katalog, or for the auktionskalender or just kalender.
They will write when the auctions for the bicycles take place – look for hittegodscykler or just cykler.
At some of the auctions you can also bid online. You are welcome to call the auktion houses to find out when the next bicycle auktion will take place. They speak English!
DBA (the name is derived from its former full name Den Blå Avis – the blue newspaper) 
Many Danish families actually buy expensive new bicycles, and resell them through DBA whenever they exchange them with a new one.
DBA is the main site for second-hand bicycles, and if you are looking for a good quality used one, you usually have to be ready to act, as they are sold very quickly and bargaining can be difficult.
Other sites:
Your local newspaper may also advertise used bikes – brugte cykler– but only in Danish. Keep a look in the small ad sections, typically the are sold in March and April as the weather gets better and families change their bicycle gear. Again you need to be quick, as you will not be the only one looking for a good deal.
At a range of flea markets you will also find sellers of used bicycles, often small workshops that have renovated old ones and are selling them from a booth at the flea market.
Support our magazine with a contribution of any size
We hope that you enjoy the information, insights and inspiration that we provide. We are a small team and we would like to keep delivering high quality, interesting articles for you to enjoy and your support will help Your Danish Life to continue to produce relevant content for expats in Denmark.
We do not want to put up a pay-wall, so we need your support and if you find our content relevant and worthwhile, we would value any contribution, however big or small, as a token of your appreciation of our efforts.
How to support:
Transfer any contribution to our bank account at: Your Danish Life/ Danish Expat Media Aps
Danske Bank Account number: 3409 11405673
IBAN: DK68 3000 0011 4056 73
or MobilePay to 2144 1224
Message: Support