Looking to make a bargain? Then go FLEA market SHOPPING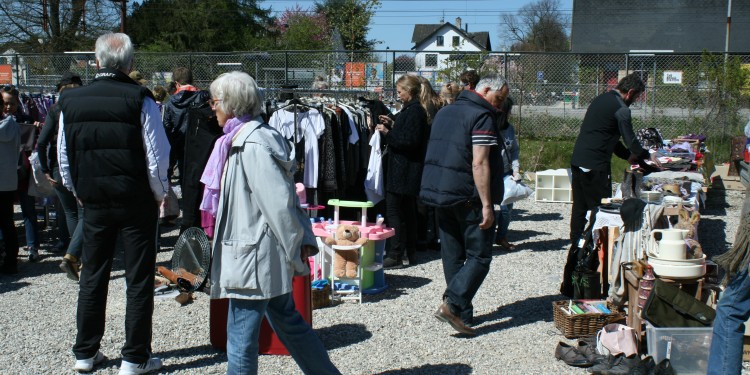 Flea markets, or 'loppemarkeder' in Danish, are increasing in popularity, and whether you are a buyer or a seller, from April to September… it's FLEA MARKET time.
The article continues below.
By  Bente D. Knudsen
Outdoor flea-markets take place from April to September, when all over Denmark, local squares and parking lots are transformed into a maze of stands, dogs, children with ice-cream and people of all ages on the lookout for the right bargain. They take place every weekend or on selected ones.
You can choose to go either to buy or sell.
Getting a stand is not expensive, about DKK 500. Be aware that at some of the more popular markets, the stands sell out quickly, so don't hesitate too long before booking if you want to be sure to get a place.
You can find ample information about loppemarkeder on a number of good sites (listed below).
One of the biggest is markedskalenderen.dk, literally 'the market calendar', and that is just what it is. It's an incredible site, covering all kinds of second-hand markets all over Denmark. Here you can for instance search by region or by date.
All of the sites are only in Danish unfortunately – but the dates and times are easy to find – and the short text can easily be translated in for instance google translate.
The article continues below.
Dane Katrine Bækgård books a stand at least once a year
She goes with a friend or family member; it's always nice to have company and someone to help with the practicalities of emptying the car and setting up the stand.
"I love loppemarkeder," she says. "They are such a good way of getting rid of stuff I no longer use, tidying up my wardrobes, and sorting out the children's toys."
Not all markets cater to the same types of people, and the items for sale can vary in category and quality. So Katrine recommends checking out some markets before deciding which one to buy a stand in.
"I always go to the one in Gentofte, behind Charlottenlund station, even though I don't live in the area. The market attracts a lot of visitors, and, on a good weekend, I can sell [things] for about DKK 3,000. I only sell clothes though, both my own and items the children have outgrown, and some home decoration. It's always things I have grown tired of, looking to get rid of them by selling them, instead of throwing them out. I find it much better that way and it gives me a good feeling that others can use what I no longer want," she emphasizes.
"As we are two on the stand and can take turns to sell, I also use the occasion to have a look around for good second-hand items for myself, so often I don't make money, but spend what I sold on "new" items."
The article continues below.
Find one near you at one of these sites
Loppemarked in your garden or on your street
• You can always sell from your garden/the street.
• If you are many people (the whole street) you need permission (local municipality).
• You are not allowed to sell a stand to others…that would make you a commercial entity.
• Informing your neighbours would be polite and courteous.
Katrine's attitude is part of a trend, according to Jeppe Trolle Linnet, anthropologist and expert in consumer behaviour. The growing interest in second-hand and vintage items still full of life is a trend that has been reinforced by the economic crisis and changes in consumer attitudes to spending money.
"Of course there is an economic perspective of saving money, but the moral perspectives in the idea of second-hand and vintage are also part of the time spirit. People who are not financially in need are also caught by this mood, where it is no longer cool just to go on a wild shopping spree and spend a lot of money," he explains.
"Also the second-hand and vintage "culture" gives consumers the possibility to acquire authentic and unique purchases without having to buy something that has to be produced first. The sustainability element is an important factor in our society these days, and the feeling that we are protecting the environment by shopping second-hand enhances the trend for flea markets."
The article continues below.
Katrine's tips if you want to sell some of your "old" stuff
• Try to get a stand in the middle or at the entrance/exit.
• Bring a table and a tablecloth…it looks neater and attracts more people.
• If you are selling clothes… put them on a rack…more people can look at the same time.
• If you have items not worth selling…make a "for free" box as a good eye-catcher.
• Remember to bring change in cash… a lot, as you always run out or offer to use MobilePay
• A thermos with coffee, a stool and blanket are musts.