15 March: what will open and what is next?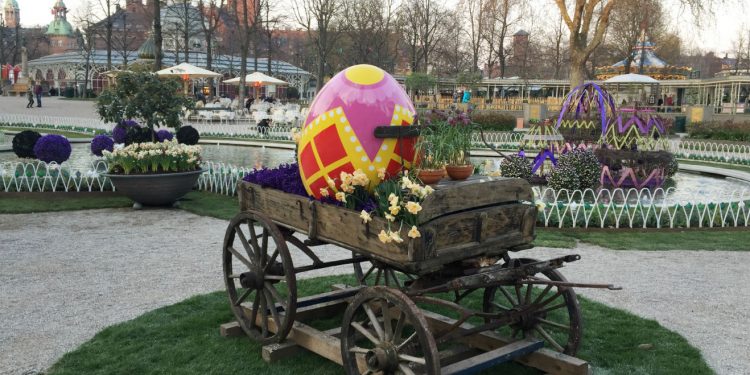 Negotiations ongoing today concerning a more long-term plan and the next steps in the reopening process in Denmark.
The article continues below.
By Bente D. Knudsen
Spread is decreasing, hospitalisations are down, and more are getting vaccinated every day.
Danish Prime Minister, Mette Frederiksen, has called the opposition parties to the negotiation table to present a long-term plan for when those parts of the Danish society that are still closed may reopen.
The current restrictions are in place until 6 April. She hopes to be able to announce more later today.
Yesterday it was announced that as of 15 March:
5th to 8th grade can start going back to school with physical presence at school one day a week, preferably with outdoors activities. This concerns those parts of the country that did not reopen as of 1 March
9th grade and other graduate classes may return to school 50 percent of the time, though at present not as much in Region Hovedstaden due to higher infection rates in that region, presently the municipality with the highest rate of infection is Ishøj, south of Copenhagen
On the islands, those that are not connected by a bridge, there are no limitations to the return to school or high school or other youth institutions
Efterskoler and højskoler and other institutions with on-site boarders can reopen in the whole country
All those who return to school etc. are encouraged to get a PCR test regularly
Large shops with more than 5,000 m2 can let more people enter their shops than what had been announced when shops were reopened as of 1 March when it was by appointment only
A plan for the gradual phasing out of the rest of the current restrictions (all restrictions are in place until the 6 April) is being negotiated with the government's opposition parties today.
The Danish Prime Minister hopes to present the plan later today.
The article continues below.
This means that maybe also the border question will be discussed as the current border restrictions are to end on the 6 April.
The Danish Minister of Justice has announced that all the world should not remain red after the 6 April. Red is the colour indicating that travel to the country in question is strongly disadvised.
He also said that more would be announced before Easter but did not give any precise indication as to when the border question would be negotiated.
Current restrictions in place until 6 April (after Easter):
Right to gather up to 5 people
Hairdressers, fitness centres and massage clinics are closed as well as other liberal businesses
Higher education such as universities, business school etc. remain closed
Shopping malls are closed
All indoor sports and leisure facilities, cultural institutions are closed, this means all sports facilities, swimming pools etc.
Bars, restaurants, night clubs etc are closed and may open only for take-away
Border restrictions are in place
Support our magazine with a contribution of any size
We hope that you enjoy the information, insights and inspiration that we provide. We are a small team and we would like to keep delivering high quality, interesting articles for you to enjoy and your support will help Your Danish Life to continue to produce relevant content for expats in Denmark.
We do not want to put up a pay-wall, so we need your support and if you find our content relevant and worthwhile, we would value any contribution, however big or small, as a token of your appreciation of our efforts.
How to support:
Transfer any contribution to our bank account at: Your Danish Life/ Danish Expat Media Aps
Danske Bank Account number: 3409 11405673
IBAN: DK68 3000 0011 4056 73
or MobilePay to 2144 1224
Message: Support