A "Danish" knight in shining armour: Nicolai Coster-Waldau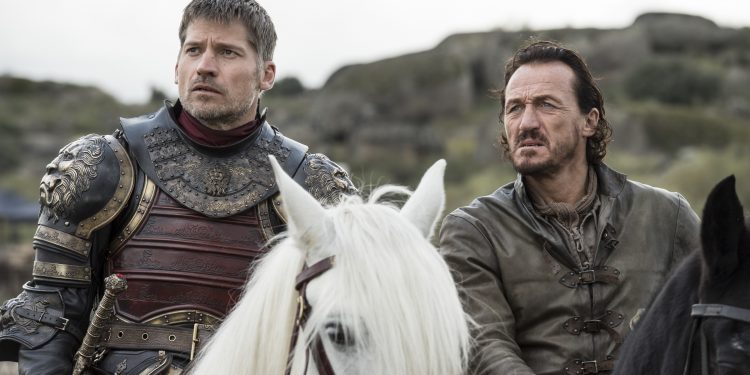 World Famous thanks to his charismatic role in HBO's hit series, Game of Thrones, Nikolaj Coster-Waldau remains your average understated Danish actor. Will he survive the ultimate battle in episode three of the last season?
The article continues below.
By Adriana Alcina and Bente D. Knudsen
Since 2011, the role as the handsome, and during the first many seasons amoral, Jamie Lannister has made Nikolaj Coster-Waldau one of the most recognisable faces on screen.
Surviving seven seasons of Game of Thrones, and with more than 30 films, the sky is the limit for this Danish actor and producer, who has made appearances in many Danish movies as well as Hollywood blockbusters such as "Oblivion" and "The Other Woman".
However, he remains the typical Danish modest and understated actor, who does not consider himself a celebrity and who continues to live in Denmark with his family.
He has a very down to earth attitude and has managed to keep his private life away from the paparazzi. Nikolaj Coster-Waldau met his wife, Greenlandic actress and singer Nukaka, during a radio play and immediately feel in love with her.
The article continues below.
Married since 1998, the couple lives North of Copenhagen with their two daughters. To the Red Bull Bulletin, he says in an interview that the birth of his first daughter was a turning point in his life and made him focus less on his own ego and living up to other people's opinions.
"Becoming a father is a shock to the system. You instantly stop being the most important person in the world. Until that point, you worry about your own mortality, but suddenly you're worrying about someone else's. That's scary. You're not in control anymore. My younger daughter was struck on the head by a horse and had to go to hospital. She could have died. It was terrible. At the same time, having children is the most wonderful, exhilarating thing you can do," he said in the interview about the changes, which building a family made in his life.
Born in 1970, he grew up in Tyrbjerg located next to the city of Næstved about 80 km south of Copenhagen. After a difficult start in life, growing up with an alcoholic father and a mother fighting hard to feed her family as a single provider, he decided early to pursue his dream of becoming an actor.
In 1993 he graduated from the Danish State Drama School, Statens Teaterskole and his role a year later in the Danish film, and major hit, "Nattevagten" (1994) established him as one of Denmark's upcoming stars.
His international breakthrough arrived a few years later after his role in Ridley Scott's movie "Black Hawk Down". According to the movie star, his ambition was not just to become an actor but also to travel and see the world. The reason he enjoys acting is because it allows him to be exposed to different things, which he would normally not do, like horse-riding and sailing.
The article continues below.
The past eight years, he has found that playing the role as the rather scary knight Jamie Lannister has been absolutely fantastic, he says to Danish newspaper Jyllands Posten.
The character of Jamie Lannister develops during the series' seasons and in season eight, he portrays a man who is humbler and more vulnerable than he was in the beginning.
Season eight is the last and final one of this world wide HBO hit with fans guessing at the outcome and which characters will be the survivors of it.
Jamie Lannister may or may not be one of them, however, if you pass someone who looks like him, either in Copenhagen, or on a mountain bike in the dunes and forests of Tisvildeleje on the North Coast of Copenhagen, it will be because you by chance crossed Nicolai Coster-Waldau.