A must-see museum – and worth more than one visit.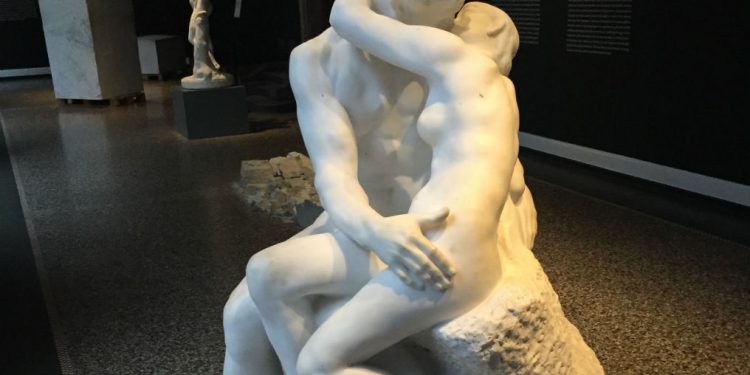 In the heart of Copenhagen, a few minutes from the Central Station, you will find the Ny Carlsberg Glyptotek. Ideal for the discerning art critic or just a casual family outing, the Glyptotek is a fantastic spot to spend an afternoon.
The article continues below.
Pictures and text by Susanne Kee
The museum houses more than 6,000 years of art and antiquities, with over 10,000 pieces. It was founded by Carl Jacobson, who from his profitable Carlsberg brewery had been able to amass an impressive collection of art and artefacts.
Carl Jacobson was passionate about art and its ability to impact people. In 1888, he gifted his collection to the Danish people and began building the magnificent Glyptotek buildings to house it. In 1897 it was opened to the public.
Further contributions and additional buildings have been added over the years.
The word Glyptotek is derived from Greek and translates to "collection of sculptures." The museum has a large collection, ranging from ancient Roman and Greek marble to modern sculptures by amongst others famous French artist Auguste Rodin. Egyptian sculptures, artefacts, and mummies are also on display.
In addition to the sculptures and artefacts, the Glyptotek houses a vast collection of 19th century Danish and French art. You can see paintings from the Danish Golden Age, along with French Impressionists and Post-Impressionists by world famous artists. Actually, the collections of French Impressionists are the largest outside of France.
Apart from its permanent collections, The Glyptotek also organises seasonal special exhibitions.
The article continues below.
At the heart of the museum lies the glass domed Winter Garden. Housing ancient palm trees, sculptures, a fish pond, and fountain, it is a beautiful sub-tropical oasis.
If you become hungry during your visit, look no further then to Café Glyptotek. Overlooking the Winter Garden, the Café serves a wide selection of beverages, desserts, and lunch entrees.
Cloakrooms are located in the basement, where you can store your coats and large bags (they are not allowed) in secure lockers, which the Glyptotek offers free of charge. For families with small children, the museum offers free small pushchairs to use inside, as personal ones are not permitted.
Hours and Admission are as follows,
Monday closed
Tuesday – Sunday from 11:00 to 18:00
Thursday from 11:00 to 22:00
Last FREE TUESDAY is the 10 January 2023 (60 DKK for special exhibits). NEW :Instead the last Wednesday of the month will be with free admittance and also with free admittance to the special exhibitions 
Tickets:
Adults: DKK 125
Under 27: DKK 95
Under 18: Free
Check the Glyptotek's official website to see the latest exhibitions on view.
Support our magazine with a contribution of any size
We hope that you enjoy the information, insights and inspiration that we provide. We are a small team and we would like to keep delivering high quality, interesting articles for you to enjoy and your support will help Your Danish Life to continue to produce relevant content for expats in Denmark.
We do not want to put up a pay-wall, so we need your support and if you find our content relevant and worthwhile, we would value any contribution, however big or small, as a token of your appreciation of our efforts.
How to support:
Transfer any contribution to our bank account at: Your Danish Life/ Danish Expat Media Aps
Danske Bank Account number: 3409 11405673
IBAN: DK68 3000 0011 4056 73
or MobilePay to 2144 1224
Message: Support