A rainy Sunday at the Aquarium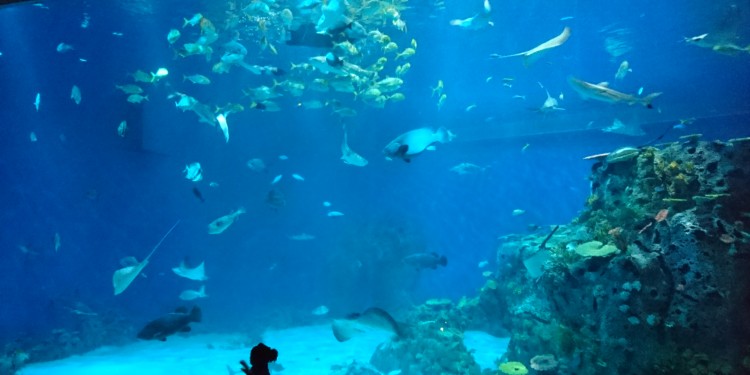 We had wanted to go for a long time, to the new Blue Planet Aquarium, but somehow never managed to find the right time. Also friends had warned that it could be crowded at peak times – certainly during holidays. But this Sunday the weather was just too awful and with two teenagers in the house stuck in front of their PlayStation or computer all day long, something had to happen.
By Bente D. Knudsen
Before becoming the Blue Planet, and Northern Europe's largest aquarium, the aquarium was called Danmarks Akvarium and was located north of Copenhagen. When our kids were younger we had been there many times and they had loved seeing the many different species in the basins and touching fish, mussels, crab and more in the children's area.
Find out if they are crowded
What is so great about modern technology are the many planning and information possibilities, so to be sure not to get stuck in a huge queue we checked on the Blue Planets website for waiting times and fast track options. Feeding times are important and as they were in the late afternoon, we decided to go then.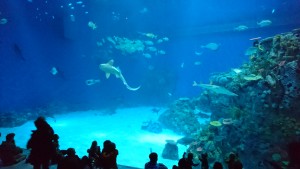 Dragging to weary teenagers along, we had decided to leave again if it did turn out to crowded. Fortunately we got a parking spot just in front of the main entrance – a good sign and after 5 minutes at the ticket office – we were inside just in time for the feeding at the main Oceania basin.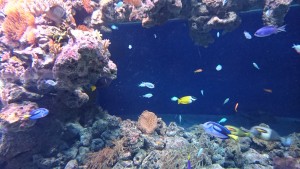 It turned out to be a great experience – the feeding mesmerised adults and teenagers alike and the water tunnel with fish all around you is a great innovation compared to the old facilities.
When we discovered the sea otters outside it was raining, which turned out to be a good thing, as families with younger children chose to stay inside – giving the ones braving the weather first-hand view of the two orphans, Agnes and Mojo. Both sea otters had been found abandoned in Alaska and now had a new home here.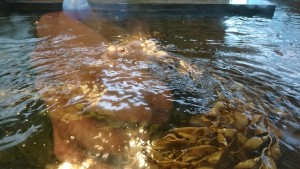 Adult Ticket: DKK 160
Child ticket: DKK 95
National Aquarium Denmark, Den Blå Planet, Jacob Fortlingsvej 1. 2770 Kastrup
T: +45 44 22 22 44
Info: www.denblaaplanet.dk/en
In Jutland there are also a number of aquariums, one of them the Kattegatcenteret, Grenaa, Jutland. Here you can even dive with sharks alongside professional instructors in the oceanarium. Kattegatcentret is home to more than 250 sea creatures but is best known for its shark and seal training.
Adult ticket: DKK 160
Child ticket: DKK 90
Kattegatcentret, Færgevej 4, 8500 Grenaa
T: +45 8632 5200
Info: www.Kattegatcentret.dk