Amusement park Bakken seasonal closure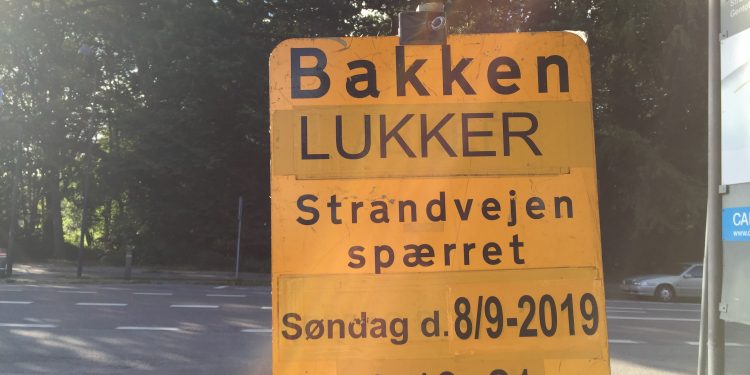 It will be noisy on Sunday 8 September when thousands of motorbikes take part in the closing ceremony of the amusement park Bakken, also many roads on the route will be closed. S
Strandvejen from Hellerup to Klampenborg will for instance close from 19:00 to 21:00 to allow the many motorbikes to pass safely, and it will not be possible to cross the street along the route through Hellerup. It is very noisy and quite a sight to see.
They start out from Nørrebrogade at around 17:00, where they meet and drive out to Bakken along the same route every year – leaving at around 18:00 with police escort.
You can find the route below.
Nørrebrogade – Lygten – Tagensvej – Tuborgvej – Strandvejen – Kystvejen – Dyrehavevej – Christiansholmsvej – Klampenborgvej – P-pladsen ved Skovporten.  The motorbikes will park at the parking lot in front of Bakkens main entrance, so if you want to participate it is strongly recommended to take you bicycle or public transport.
The tradition  with motorbikes for the opening and closing has existed for more than 50 years.