An expat's Danish Christmas experience: "Such an important family event"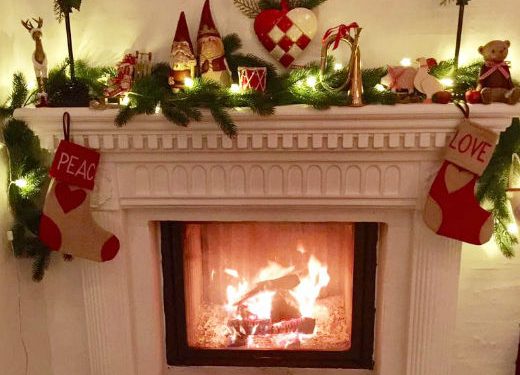 Bettina Schmidbauer is German and married to a Dane. In this interview she shares her experiences with the Danish Christmas and her family's Christmas traditions.
The article continues below.
By Bente D.Knudsen  Pictures:Private
What struck you most when you experienced your first Danish Christmas?
That the Danes start talking intensively about Christmas from November. The radio is full of talk of Christmas, the streets are decorated, and well, it just seems everywhere.

There is also a lot of talk of Christmas lunches that traditionally are organised by companies for their employees. This is when you wonder why you never have occasion to go too – because spouses are rarely invited to these lunches. Actually, they are likely to extend to heavy parties!

So maybe it is time to organise your own Christmas lunch with your friends who suffer the same exclusion.
Which traditions are the most different from your own German childhood Christmas's?
The most different is the dancing around the Christmas tree – such a nice tradition in Denmark.

Also, on Christmas Eve, in Germany the dinner is mostly simple (thinking of the night Jesus was born in a barn). Heavy lunches start only the next day. But in Denmark, you'll have a goose (or duck or roast pork) right on Christmas Eve. I don't complain.

In Germany, there is big focus on the various Christmas markets all over the country. It is not only to buy decoration and food, it's also where people meet up to sit and eat together. Many companies reserve a Christmas lunch at a booth on the market. There is a nice atmosphere though – no wild parties as the Danes do.
The article continues below.
Which traditions are the same in Germany and Denmark?
Both countries celebrate on the 24th in the evening, the family gathers and there are gifts. Many also go to the church. Both fuss about decorating their Christmas tree, but I must say, the Danes are even more particular about it.

There must be Danish flags or something in the colours (red & white) hanging on it and at least in my husband's Danish family, it is important to hang the "right" stuff. I  am not really sure, what exactly I do wrong. This important task is my husband's now…

On the other hand, we look more to the German tradition when it comes to Christmas calendars. In Germany, it's basically a simple one with each day a small chocolate or sweet.

In Denmark, however, you can go crazy with small gifts every day! In Tiger or Søstrene Grene you will find small items to wrap and hang or put in boxes with numbers for each December day until Christmas. We found it too much stuff that ends up in the bin after some time anyway, so we gave this up.
Which Danish Christmas traditions do you enjoy the most?
I like that it really is a family event. On the 24th we are the closest family together but then we gather in a big crowd on the second Christmas day, there is a lot of food, walk in the countryside, more food, and talk. This tradition is repeated every Christmas.

I also like the Christmas calendar on TV: from the first to the 24th of December, every early evening, there is a Christmas TV series of around 45 minutes on TV for the whole family. My kids love it.

Then there are many Christmas arrangements for the kids offered in Denmark, to a much higher extent than in Belgium. Many events are even free; most libraries have loads of offers for young and old, e.g. storytelling, making Christmas decorations, etc.

The article continues below.
What is different about the way the Danes celebrate Christmas to what goes on in Brussels?
Downtown Copenhagen in December is lovely. The small streets are decorated nicely; the shops have Christmas ideas for their windows. All cosy and nice.

In Belgium, people are, well how can I put it, say, practically minded. There are Christmas lights hanging in the streets, nice, but actually, they are fixed installations, which are only lit during the Christmas period. In summer, you see the lights hanging there and think, well, nobody seems to bother.

Decoration in the shops, yes, the big ones have it, of course, but no comparison to Denmark. On the other hand, there is a nice European Christmas market at the Grand Place, the main market place in Brussels. It is filled with many booths of European specialities and decoration objects, a modern Babylon. We do try to go at least to one German Christmas market, too. They are really a big tradition in Germany.

Actually, the Belgians' focus is on food! The supermarkets are filled with specialities, mainly French, as of November. You can get lobster, oysters, high quality seafood and all sorts of game from the Ardennes (a forest & mountain range in southeast Belgium) and of course champagne.

The shelves burst with "petit fours" (small yummy things from the oven, sweet and salty) and preparations for the drinks and dinners at home. During that period, people go out to eat even more than they already normally do.

Restaurants offer special Christmas menus everywhere, and they include at least four courses. The foie gras is a must for most Christmas dinners, be it fried whole on top of a steak or as a terrine with onion marmalade and toast as a starter. You can even find sushi with fried foie gras!
Your children are half Danish/half German- but have lived most of their lives in Belgium- which Danish traditions do you think they will bring into their own family when they grow up and have children?
I guess they will bring in the best of all three worlds, or at least I hope so.

They will certainly take over most of the Danish traditions we try to keep up in the family, the songs, the dancing, and the family gatherings. I'm pretty sure they will look towards Denmark for that and mix it with French specialities and German Christmas market exploring.
The article continues below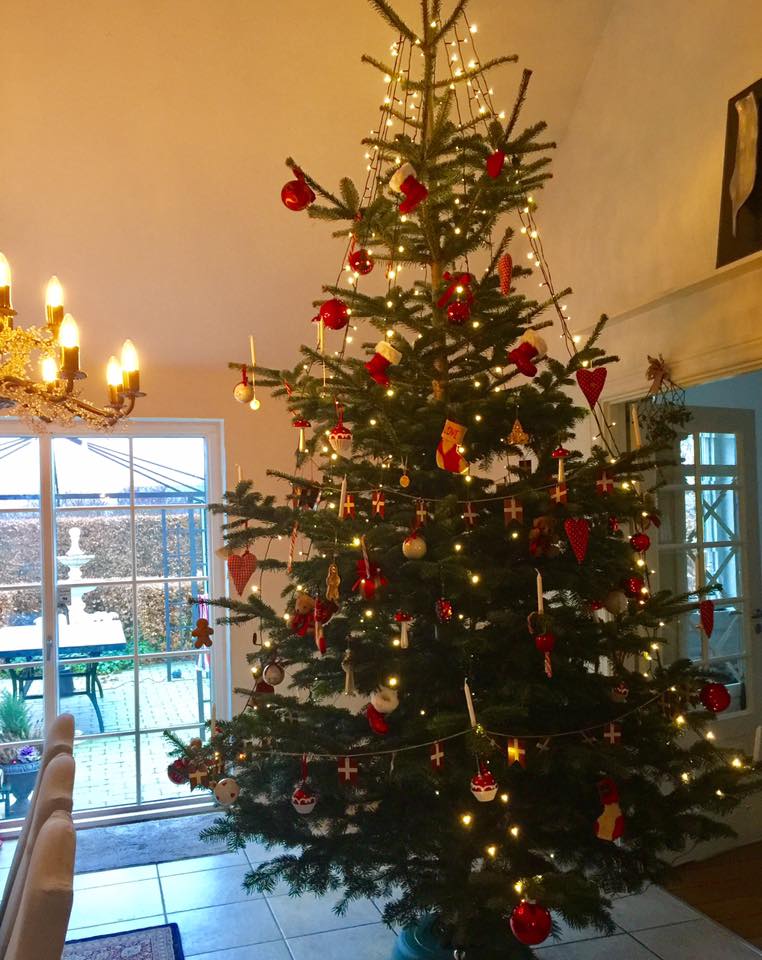 Since this interview Bettina has moved back to Brussels.