An increasingly cashless society – Danes pay less cash than rest of Europe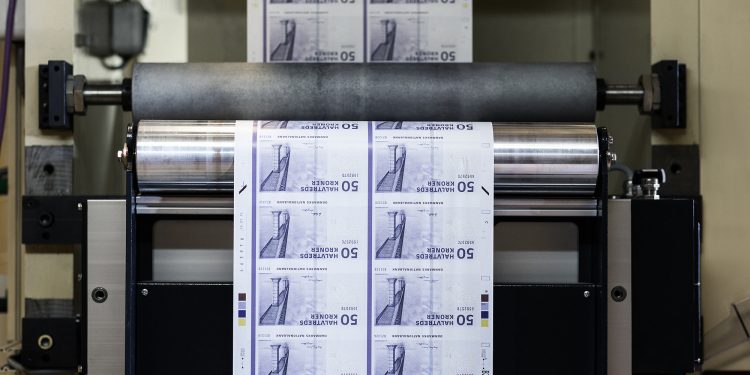 Denmark tops the list, together with Norway and Sweden, of European countries that are becoming cashless, a surprise for many expats.
By Bente D. Knudsen
The article continues below.
A move to Denmark from another European country can be a rude awakening as finding ATM's from where you can take out cash is difficult – and many expats wonder why.
The Danish national bank, Nationalbanken, has asked Danes aged 15 to 79 how often they make cash payments when paying for goods in physical shops. The result is striking.
Only 23 percent pay cash in a physical store, the rest of the payments are made electronically; 73 percent pay  with the Danish debit-card Dankort and 4 percent with a mobile solution with their smartphone.
Compared to the rest of Europe's average of 79 percent cash payments, Danes have really embraced he cashless society. Even next door neighbour Germany has 80 percent cash payments and southern European countries such as Spain, Portugal and Italy have 86 and 87 percent of all payments made in cash.
In Denmark cash payments are particularly used for smaller amounts, with an average of a value of DKK 182 paid in cash. On average 46 percent of Danes have about  DKK 100 in their purse.
Especially the younger generations aged 15 to 29 have embraced the cashless concept. On average 63 percent of these age-groups have less than DKK 100 in their purse, compared to 15 percent of the 70 to 79 year olds, who have on average DKK 1,000 in theirs.
The article continues below.
Danish shops are still obliged to take cash payment according to Danish law, however opinions have been voiced to abolish this requirement in order to better protect shop keepers from thefts and hold-ups.
The Danish national bank is responsible for printing Danish kroner in coins and notes.
Finding an ATM – in Danish,
hæveautomat
, can be difficult. Several banks have made a map with theirs on. If you have a Dankort or international credit-card you can take out cash in any of the Danish banks' automats.
Here a link to the Nordea map of theirs 
However, take note that an increasing amount of Danish hæveautomats have been replaced by international ATM's for instance from the company EURONET. They are not FREE to use and charge high amounts of up to DKK 40 when you withdraw cash depending on the agreement they have with your bank. For instance Nordea only charges DKK 8 for withdrawing cash from the international ones in Denmark – but check what your bank agreement says – the small print!
Look for a Dankort sign on the ATM to be sure that you will not pay such a high fee. You can also withdraw cash in shops, for instance many Danes ask for extra cash when they pay at the grocery store – for instance you are to pay DKK 239 with your Dankort. Ask for DKK 100 more and they will charge DKK  339 from your Dankort card and give you DKK 100 without extra cost for you.
Source: Recent study by Nationalbanken and ECB.