Are you feeling anxiety or are your children asking many questions? Find a few tips to help you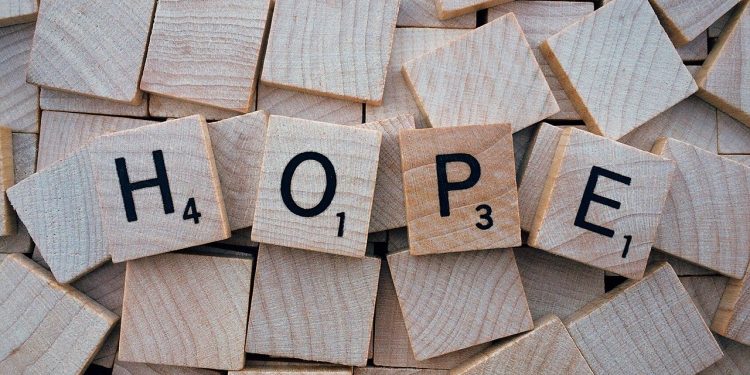 At present we are inundated with news about the coronavirus. Television, radio, internet, social media, we cannot escape it. It can be truly overwhelming!
The article continues below.
By Jessica Sacco
Due to necessary regulations set by the Danish Government, most adults are likely working from home, children are home from school. Socialisation is down to a bare minimum, and of course 2 meters apart, or you are just avoiding it completely.
These decisions were made quickly, with little time to adjust, as the virus was spreading fast and swift measures needed to be taken.
Barely time to wrap our heads around what is happening, and then we must work from home! Make sure the children are taken care of, all day! And after the Prime Minister's latest talk, we know we have at least three more weeks of the situation as it is.
This can cause stress and anxiety for almost anyone. Children especially may not understand what is happening, perhaps they are asking many questions, and you, as a parent, may not know how you should answer them.
We want to shield our children from the evils of the world, but at the same time this virus threatens their health, so is it better to tell them the truth? Not to worry, there is help available if you need it.
Det Nationale Sorgcenter, The Danish National Center for Grief, is an organization that offers grief counselling to families and individuals, including children, who have lost a loved one.
Due to the current situation their director Preben Engelbrekt has expanded their services.
He recognised that families may be having difficulty dealing with their lives being drastically changed by this virus and need some help coping with it all.
The article continues below.
Speaking recently on Danish radio P3 he mentioned four points that we as adults can do:
Talk with your nearest family about your worst thoughts and fears.
Stay updated with correct facts and what the health authorities are saying, not informal means like blogs, unofficial articles on Facebook, etc.
Adhere to the measures put out by the authorities.
And remember to take a break from all the coronavirus news – do other things where you do not talk about the situation and just try to enjoy other things. If you can, go for a walk (keep your distance and only if you are not sick of course).
If you venture on to their website, you will find some information about how to talk to your children about the virus (open in google chrome for translation if you can.)
The article continues below.
There is also a video in Danish, find the main points translated:
The director advises parent to take their children's concerns seriously; it is important NOT to make them feel that their fears are silly or irrational.
Be direct and tell them the facts as put out by the authorities, but not in a scary way, be honest and comforting.
The director believes from past experiences that this is the best way to help your children through this tough time.
If you are still not sure how to approach this properly, they have set up a free hotline to talk about this issue specifically. You can call 6916 1667 every day from 9:00 to 16:00.
The psychological hotline can also be used by children and adolescents who are worried about the virus and by families directly affected. There is no shame in seeking help.
This is a situation none of us have ever faced, and we are all doing our best to get through it day by day.
If you are feeling overwhelmed, or need help talking to your children, then reach out. This is a safe, calming, judgement free place you can talk about your feelings and get help. And then go for a nice, socially distanced walk in the beautiful sunshine.
Support our magazine with a contribution of any size
We hope that you enjoy the information, insights and inspiration that we provide. We are a small team and we would like to keep delivering high quality, interesting articles for you to enjoy. Your support will help Your Danish Life to continue to produce relevant content for expats in Denmark.
We do not want to put up a pay-wall, so we need your support and if you find our content relevant and worthwhile, we would value any contribution, however big or small, as a token of your appreciation of our efforts.
How to support:
Transfer any contribution to our bank account at: Your Danish Life/ Danish Expat Media Aps
Danske Bank, account number: 3409 11405673
Message: Support
Facts:
The Danish National Centre for Grief offers free psychological treatment to children, adolescents, and young adults under the age of 28 and also offers telephone counselling to the immediate family and social network surrounding the children and adolescents to help facilitate how best to support them.
The centre's psychologists are specialized in working with children and adolescents whose close relatives face serious illness or who have died. Treatment and guidance are free of charge.
A special helpline at 69 16 16 67 has been set up due to the coronavirus epidemic to provide support to families and children.
Find more information here.
They also have information about their organisation in English here