BBC World Questions comes to Copenhagen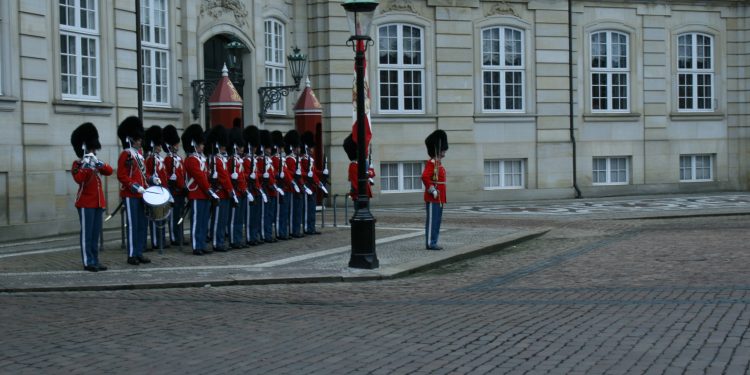 The radio show is recorded today at The National Museum in Copenhagen and will be on air on the 9 September 2018. Only two politicians are on the panel, each representing two parties in the Danish Parliament who are at opposite sides on most issues – and certainly on the ones open for debate.
The article continues below.
By Bente D. Knudsen
Danish Radio P3, a very popular radio channel focused on a younger Danish audience, announced this morning that BBC World Questions is in Copenhagen to host a debate on what makes Denmark one of the happiest countries in the world and what the two politicians find are the greatest assets of Denmark as well as the country's future challenges.
Both politicians said they would put forward Denmark's welfare state and the Danish, and internationally much acclaimed ability to hygge.
Pernille Skipper is a member of parliament, and the political spokesperson for the party Enhedslisten, a red/green party, and Martin Henriksen is the member of parliament and spokesperson on immigration and integration for Dansk Folkeparti, Denmark's right-wing nationalistic party.
The two parties in question have very opposing political views on issues such as taxation, immigration and social challenges. Enhedslisten is an opposition party with 14 seats in parliament, whereas Dansk Folkeparti with 37 seats could be in government but has decided to stay out of government to instead be the parliamentary basis of the actual Danish minority government.
Pernille Skipper said to P3 that she thinks the Danish welfare model is what makes Denmark, together with our Scandinavian neighbours who have the same model, able to withstand international challenges, such as for instance the financial crisis in 2008. The points which she finds are under pressure are democratic and liberal rights related to for instance freedom of speech and personal freedom.
Martin Henriksen said that he will put forward also the points about the Danish culture, but that he finds the main challenges are related to integration and namely muslim integration and immigration, and that Danes are not good at saying "stop this is too much", when they find too many compromises are made in for instance pre-school institutions. Dansk Folkeparti is known for its views that there are too many muslim immigrants in Denmark and that there should be less in the future.
Both said that speaking to such a large audience is new to them. BBC World Questions has 80 million listners.
Read more about the Danish political parties and structure in our guide to Danish Politics here.
The article continues below.
BBC World Questions states it is in Copenhagen to host a debate on Denmark's future.
The program states that "BBC World Questions is in Copenhagen to host a debate on Denmark's future. It has a reputation for being one of the happiest places on the planet but for many that has always felt like a bit of a myth. Increasingly the challenges of immigration, integration, and high taxes are causing some Danes to question whether their country can still afford a generous welfare state. Others feel that new laws to 'ban the burka' and cuts to welfare have put the character of their nation on the line".
It will be interesting to hear if the two politicians, neither of whom are members of the current government, are able to represent Denmark to the full on all these points and in which direction the debate turns.
The BBC radio show is hosted by Jonathan Dimbleby, who is joined by
Martin Henriksen, MP and spokesperson on Immigration and Integration for Dansk Folkeparti, the Danish People's Party
Knud Romer, who is author and social commentator
Uzma Ahmed, who is an integration advisor and founder of the Brown Feminists Network
Pernille Skipper, MP  and political spokesperson for Enhedslisten,  the Red Green Alliance