Burning ban a problem for Sankt Hans in most parts of Denmark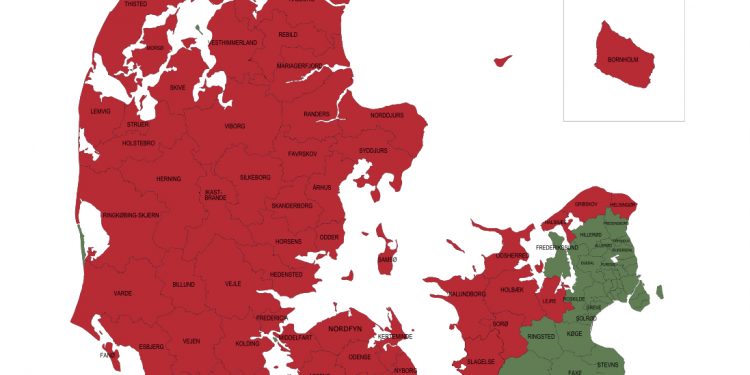 If you want to watch the burning of the midsummer bonfire, this year you may have to travel to another part of Denmark to do so. Despite the rain, many municipalities have currently imposed a burning ban which includes the Sankt Hans bonfire.
By Bente D. Knudsen
Large parts of Denmark are still affected by burning bans and thus have to cancel the Sankt Hans bonfires. The latest updated map by Beredskabsstyrelsen shows the current situation (as of  posting on 20 June). You can find the map here.
For all of  Jutland as well as all of Funen, and large parts of Zealand  the current ban means that the Sankt Hans bonfire on 23 June in the evening will not take place at any official sites and private citizens are not allowed to make one in their gardens either.
Currently the Copenhagen area and suburbs do not have a burning ban imposed – here the past days' rain has helped lessen the draught situation. Tivoli announces that their Sankt Hans bonfire is on and also Bakken's will not be affected ( as of posting date).
If you are planning on going to a local bonfire site in your area, make sure to check that they are able to light the fire, or at least a small fire in a brazier or other metal container, before going.
You can check the site of the National emergency institute, Beredskabsstyrelen, for updated information for the municipalities affected here.
If you are planning on making your own – make sure to check with your local fire department/kommune for the latest update before you light the fire!