Carbonara Festival right in the heart of Copenhagen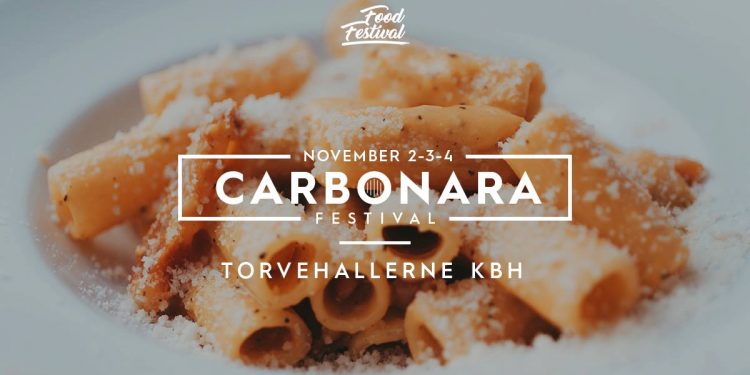 This weekend at Torvehallerne in Copenhagen, Italian chefs will inspire Danes to eat more carbonara. Join in and taste at this free event.
The article continues below.
By Bente D. Knudsen
If you want to learn how to make the most authentic version of the beloved Italien dish, which with its iconic eggs, guanciale, and pecorino combo is one of the most ancient Italian dishes then make an excursion to the Carbonara Festival running this weekend from Friday to Sunday.
At Torvehallerne, in front of the pavillons you will find the Carbonara Bar. Here Italian Chefs, using authentic Italian ingredients, will make this beloved and popular dish of Italian, and in particular Roman, gastronomy.
The organisers claim that it is a free event, which would mean that you can sample different carbonara recipes and get inspired to make your own.
You will also find, of course, wine, beer, music, different activities and cooking classes to complete your experience.
Friday 2 November 10:00 – 20:00
Saturday 3 November 10:00 – 18:00
Sunday 4  November 11:00 – 17:00
At Torvehallerne, Copenhagen.