Catherine, Duchess of Cambridge at Amalienborg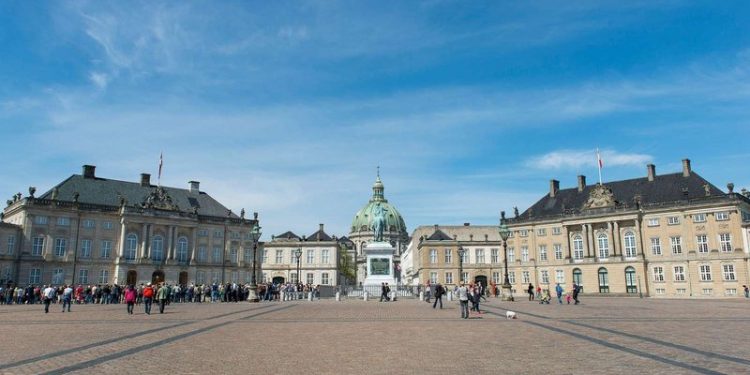 The popular British royal, the Duchess of Cambridge, visits Queen Margrethe and Crown Princess Mary on 23 February
The article continues below.

By Bente D. Knudsen
A British royal visit is not that common, the last time Catherine, The Duchess of Cambridge was in Denmark dates to 2011 when she came here with her husband Prince William on an official visit after their marriage.
However, this time the Duchess comes alone to learn more about the work done by the Mary Foundation, amongst other the Danish foundation's work with domestic violence and the impact on the children involved.
The Duchess will amongst other visit one of the Danish women's shelters. Annually around 2,300 women live in a Danish women's shelter.
Working to end violence against women is one of the focus points of Crown Princess Mary's foundation in line with the UN Sustainable Development Goals, SDG 5 to achieve gender equality and empower all women and girls.
The article continues below.

The Mary Foundation focuses particularly on target 5.2, which seeks to: eliminate all forms of violence against all women and girls in public and private spheres, including trafficking and sexual and other types of exploitation.
The Duchess of Cambridge has just started a similar initiative, The Royal Foundation Centre for Early Childhood, and her visit on 23 and 24 February is a work visit to learn more about the Danish experiences and rown Princess Mary's work in Denmark.
The article continues below.

Queen Margrethe and Crown Princess Mary will receive their royal guest on 23 February at 11:45 at Christian IX's palace at Amalienborg.
Afterwards the Crown Princess will host a private lunch at her Amalienborg palace, Frederik VIII's and the plan is that the Duchess and Crown Princess will walk across the square to their lunch and make a short stop to enable press pictures. Visitors that day to Amalienborg Palace will be in for a surprise.
After the lunch the Crown Princess and Duchess will visit a Danish women's shelter and learn more about the special focus the Mary Foundation has on the more than 2,000 children admitted yearly to a women's shelter with their mother.