Changes in the evening schedule for the "airport train" from Copenhagen Central Station to CPH Airport/Malmø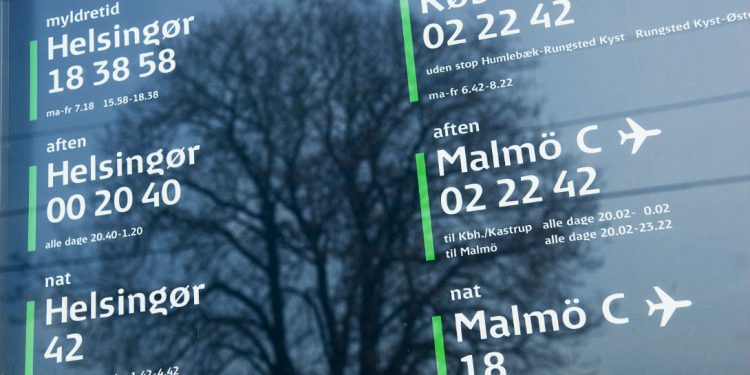 From  Monday evening on the 23 August until Thursday the 2 September changes affect this intercity train.
The article continues below.
By Bente D. Knudsen    Picture: DSB/Rene Strandbygaard
For those who use it daily or weekly, they probably know the time schedule by heart. During this 12 day period, the time schedule changes for certain trains and other trains will not be running between Copenhagen Main Station and Østerport or between Østerport and Copenhagen Airport.
The changes affect both directions, so also for those travelling from Copenhagen Airport to Østerport or further north will be affected.
The reason is ongoing track renovations and changes which affect this important intercity train, also called the airport train or Kystbanen, which runs from Helsingør to Malmø via Copenhagen Main Station and the Copenhagen Aiport.
This also means that you may have to change trains if you are travelling from for instance Hellerup to Copenhagen Airport or Malmø or the other way around.
The changes affect the the evening and night schedule from the 23 August until 2 September 2021.
Check at rejseplanen.dk for more information before taking the train is the recommendation from DSB.