Closed streets all over Copenhagen on Sunday 14th May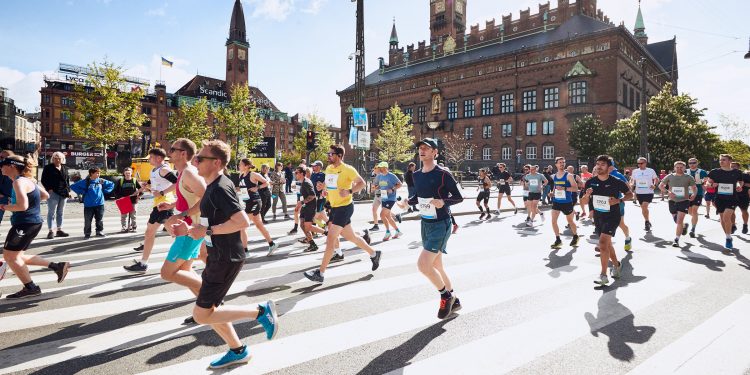 Put on your running shoes and get ready to test your stamina at the annual edition of the Copenhagen Marathon. Once again Copenhagen marathon will take over the city centre and some of the city's most iconic landmarks on Sunday 14 May.
The article continues below.
By Adriana Alcina     Pictures: Copenhagen Marathon PR
The race will start at 9:30 and the loop will go through the streets in the inner city, on Østerbro, Nørrebro, Vesterbro and Frederiksberg.
These streets will remain closed to traffic from 07:00 to 16:30, although pedestrians and cyclists will still be able to cross the marathon course guided by race marshals.
Some streets  will be affected by this already as of Saturday 13 May from 8:00. Many streets will also be closed for parking – look for the signs put up.
The article continues below.
All citizens living in the affected streets will be able to get to and from their home with the help of the people from Copenhagen Maraton.
The general recommendation is to NOT take your car to Copenhagen on Sunday however, the organisers insist that it will be possible to get in and out of the city all day.
If you want to go, as a pedestrians or cyclist, you will be allowed to cross the route whenever possible, however, do to follow the instructions given ( there will be a range of volunteers out to help with local traffic) and  show consideration for the runners.
Live music and entertainment options will be provided along the race and will contribute to creating a livelier atmosphere.
Every year the marathon attracts about 10,000 participants of all nationalities and more than 200,000 spectators.