Constitution Day is not really a national day nor a bank holiday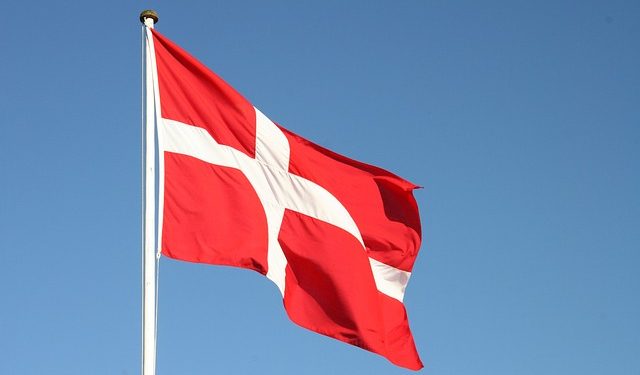 On 5 June, Danes celebrate a rather confusing "almost" bank holiday – with closed retail shops but with private businesses still at work.
The article continues below.
By Bente D. Knudsen
The annual constitution day, Grundlovsdag, is a bit special.
It is not considered to be the Danish national day, which would have meant that it would be an official bank holiday, therefore many businesses stay open when it the day is a weekday. This year it is a Saturday so it won't make a difference!
However, it is celebrated as the official constitution day of Denmark.
From 1891 until 1975 it was a half day off from work, with businesses and shops etc. closing at 12:00.
However, since 1975, whether or not you have to go to work, all depends on the status of the day in your employment contract or the deal made between your trade association and the employer organisations.
So, if for  instance the day was a weekday there would be no banks open as the finance employees, organised under Finansforbundet, have the 5 June off.
The article continues below.
By law ( the so-called Lukkelov) it has been decreed that the retail sector must stay closed, so you will again find shops and grocery stores closed on Saturday.
Only those in your area,which open on other bank holidays such as Christmas, will stay open.
You will of course see Dannebrog flying as it is an official flag flying day and for fathers, it is also Father's Day!
Confused? You are not the only one.
If you want to experience a Grundlovsdags speech, you can find a list of all the speeches listed at the website of the different parties, for instance those of Venstre can be found here.
Support our magazine with a contribution of any size
We hope that you enjoy the information, insights and inspiration that we provide. We are a small team and we would like to keep delivering high quality, interesting articles for you to enjoy and your support will help Your Danish Life to continue to produce relevant content for expats in Denmark.
We do not want to put up a pay-wall, so we need your support and if you find our content relevant and worthwhile, we would value any contribution, however big or small, as a token of your appreciation of our efforts.
How to support:
Transfer any contribution to our bank account at: Your Danish Life/ Danish Expat Media Aps
Danske Bank Account number: 3409 11405673
IBAN: DK68 3000 0011 4056 73
or MobilePay to 2144 1224
Message: Support