Copenhagen Airport warns: Pressure high until 1 June, arrive in good time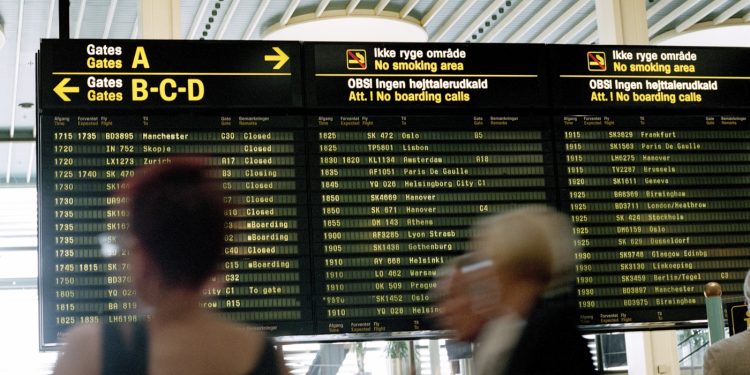 In an unusual press release, Copenhagen Airport encourages travellers to arrive early to be sure to catch their flight.
The article continues below
By Bente D. Knudsen
The Copenhagen Airport security is not yet up to pre-coronavirus levels; however, traffic has resumed and during the May bank holidays, many Danish travellers have faced long queues, some have even missed their flight.
Therefore, the current advice from airport officials is to arrive at least two hours before any European flight and three hours before flights outside of Europe.
The article continues below

The reason is that many security officials were laid off during corona, and even if the airport has started hiring again, training takes time. Copenhagen Airport expects to be back at pre-covid 19 levels by beginning of June and in time for the summer season.
According to the airport training takes time as does security clearance for the security staff.
Also some airlines' are still low on check-in staff which can also give queuing at check-in.
The Copenhagen Airport's App shows waiting time at security in real time. You can download the app from here.
Support our magazine with a contribution of any size
We hope that you enjoy the information, insights and inspiration that we provide. We are a small team and we would like to keep delivering high quality, interesting articles for you to enjoy and your support will help Your Danish Life to continue to produce relevant content for expats in Denmark.
We do not want to put up a pay-wall, so we need your support and if you find our content relevant and worthwhile, we would value any contribution, however big or small, as a token of your appreciation of our efforts.
How to support:
Transfer any contribution to our bank account at: Your Danish Life/ Danish Expat Media Aps
Danske Bank Account number: 3409 11405673
IBAN: DK68 3000 0011 4056 73
or MobilePay to 2144 1224
Message: Support