Copenhagen hosts the C40 World Mayors Summit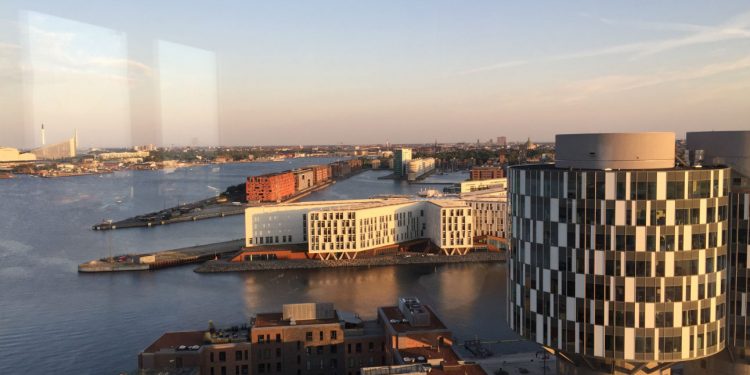 Busy days for planners and security staff when mayors from 90 cities and a UN Secretary-General together with more than 1,500 participants convene in Copenhagen.
The article continues below.
By Bente D. Knudsen
From 9 to 12 October the C40 World Mayors Summit takes place in Copenhagen with the main summit taking place on the 10 and 11 October, and a range of side events, citizens' engagements and a business forum will take place on 9 and 12 October.
The main conference venue is the Tivoli Hotel & Congress Center, one of the largest conference and event venues in Copenhagen with a capacity for up to 2,400 participants.
The article continues below.
C40 Cities connects more than 90 of the world's leading cities  who are committed to taking climate action and building a healthier and more sustainable future.
Representing 700+ million citizens and one quarter of the global economy, mayors of C40 cities are committed to delivering on the most ambitious goals of the Paris Agreement at the local level, as well as to cleaning the air we breathe.
The current chair of C40 is Mayor of Paris, Anne Hidalgo; and three-term Mayor of New York City Michael R. Bloomberg serves as President of the Board.
The article continues below.
C40's work is made possible by the three strategic funders: Bloomberg Philanthropies, Children's Investment Fund Foundation (CIFF), and Realdania.
Together the Mayors of Paris, Copenhagen, Los Angeles and others will announce the new Chair of C40 Cities and set out a bold vision for the future for how cities will tackle the global climate emergency.
During the C40 World Mayors Summit in Copenhagen examples of how cities are already delivering on the need for sustainable and healthier climate solutions will be shown, and as host city, Copenhagen will make visible a wide range of the successful climate solutions that the city already has to offer, as well as how its businesses and citizens are engaging in creating the much needed climate actions.
The Danish Crown Prince Couple will host a dinner on the 10 October at 20:00 at Christiansborg Castle with amongst other the participation of the UN Secretary-General as well as the Danish Prime Minister and members of the Danish Government and the Danish Parliament.